New Product Manager increases Superior's wet processing resources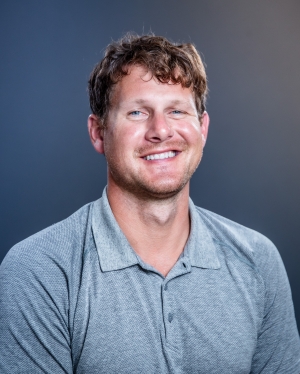 (Posted on 29/07/21)
Superior Industries, Inc., a U.S.-based manufacturer and global supplier of bulk material processing and handling systems, is excited to announce the appointment of Brett Casanova as its product manager for wet processing. He joins an extensive and diverse group of professionals at Superior who specialize in washing, classifying and dewatering technologies.
"Brett is an old farm kid with a strong work ethic that fits perfectly into our culture at Superior," says Jarrod Felton, a senior vice president with the manufacturer. "We're proud he's a new member of our crew and look forward to rolling up our sleeves and solving wet processing challenges."
As stated, Casanova is another addition to Superior's growing group of wet processing personnel. He joins industry veterans like John Bennington, Dan Bradford and Ted Asrat to form one of the most experienced, hardest-working washing and classifying field teams in the industry. In his role as product manager, Brett will work closely with Superior's product development process, support equipment sales and conduct voice of customer research to drive new products that ultimately lower cost per ton for aggregate producers.
Casanova comes to Superior after serving in a similar role for the last decade-and-half at Astec's KPI-JCI operations in Yankton, South Dakota. He's a graduate of nearby South Dakota State University where he earned a degree in mechanical engineering. Yankton is home for Brett and his young family.
From Rock Face to Load Out, Superior Industries engineers and manufactures ground-breaking bulk material processing and handling equipment and cutting-edge components. From its headquarters in Morris, Minnesota, USA, the manufacturer supplies bulk crushing, screening, washing and conveying systems plus all related parts and services for industries.
Latest News
(Posted on 28/03/23)
DNV has enhanced its Alternative Fuels Insight (AFI) data platform as part of an effort to accelerate... Read more
(Posted on 24/03/23)
Bruks Siwertell has secured an order for a next-generation Siwertell road-mobile ship unloader, which... Read more
(Posted on 20/03/23)
Thordon Bearings is supplying its grease-free, self-lubricating ThorPlas-Blue bearing material to a... Read more
(Posted on 20/03/23)
French water treatment specialist BIO-UV Group has appointed Laurent-Emmanuel Migeon as its new Chairman... Read more
(Posted on 07/03/23)
With Wärtsilä's CII Dashboard, Anglo-Eastern is now able to make better informed decisions... Read more
(Posted on 07/03/23)
Bruks Siwertell has completed the commissioning of two large-scale Siwertell ST 790-D-type ship unloaders... Read more
(Posted on 28/02/23)
A consortium including technology group Wärtsilä has secured European Union funding to develop... Read more
(Posted on 28/02/23)
Bruks Siwertell has received an order for a next-generation Siwertell road-mobile ship unloader from... Read more
(Posted on 24/02/23)
Global Survival Technology solutions provider Survitec has introduced a new, formalised pre-inspection... Read more
(Posted on 24/02/23)
The slightest deviation in the machining, polishing, and finishing of ships' propeller blades... Read more