Equipment
(Posted on 08/08/19)
Ecofix is a filler product which is used in combination with the Subsea Industries' award-winning Ecoshield hard coat system. Ecofix is specifically developed to provide ship owners and Original Equipment Manufacturers with a cost-effective solution for the repair of corroded or pitted steel surfaces.When a rudder or other...
(Posted on 08/08/19)
The Chinese company Anhui Conch Cement is one of the world's biggest cement producers.China alone accounted for around 2.2 billion tons, or about 56%, of total world cementproduction in 2018. Anhui Conch Cement recently placed an order with thyssenkruppIndustrial Solutions to supply four new polab® laboratory automation...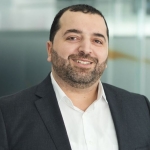 (Posted on 31/07/19)
Satellite communications specialist IEC Telecom has successfully completed an interconnection with Iridium Certus.IEC Telecom is now able to offer its comprehensive portfolio of maritime satellite communications solutions on the Iridium Certus platform.Providing truly global pole-to-pole coverage, Iridium Certus is highly reliable...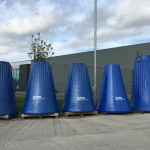 (Posted on 31/07/19)
Superior Industries Inc., a U.S. based manufacturer and global supplier of bulk material processing and handling systems, says it has entered into a strategic partnership with Europe's largest manufacturer of aftermarket crusher parts. For 40-plus years, CMS Cepcor has manufactured premium crusher spares for more than three...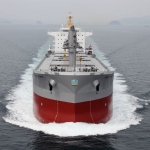 (Posted on 21/07/19)
The technology group Wärtsilä has achieved a new technology benchmark with the introduction of the marine sector's first hybrid installation for a bulk carrier. This innovative system will be installed on the M/V 'Paolo Topic', a bulk carrier built at Onomichi Dockyard in Japan and managed by Marfin Management...
(Posted on 21/07/19)
Cargotec's MacGregor has received clearance from the Chinese competition regulator for the acquisition of the marine and offshore businesses of TTS GroupMacGregor, part of Cargotec, has received a clearance decision from the Chinese competition regulator, SAMR, for the company's acquisition of the marine and offshore...