Equipment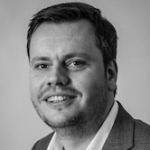 (Posted on 13/02/23)
Leading provider of secure maritime communications software, GTMaritime, has made three new appointments in response to rapidly rising demand in data traffic.Fast-climbing demand for secure data communications between ship and shore has prompted GTMaritime to make three new staff appointments, each designed to overcome a specific...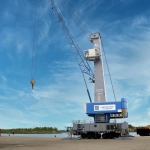 (Posted on 08/02/23)
Campostano Anchor, part of the Campostano Group (CG), has ordered a Generation 6 Konecranes Gottwald Mobile Harbour Crane for bulk material and general cargo handling to update their existing fleet at their terminal in Savona, northern Italy. The order was booked in December 2022 and the crane will be delivered in June 2023.&ldquo...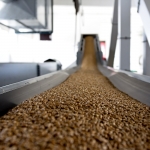 (Posted on 06/02/23)
Cimbria's strategic focus on financing solutions is supporting development for customers and creating a competitive edge. The collaboration with national Export Credit Agencies (ECAs) enables Cimbria to help customers realize their investment plans for both turnkey solutions and single equipment within industrial processing...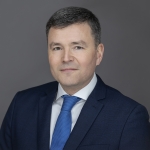 (Posted on 06/02/23)
Cargotec's Board of Directors has appointed Casimir Lindholm as Cargotec's new President and CEO as of 1 April 2023, until which Cargotec's current President and CEO Mika Vehviläinen will hold his position.Mr. Lindholm has held CEO positions both in Eltel and Lemminkäinen and many board memberships, bringing a wealth...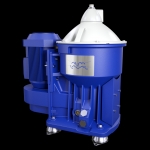 (Posted on 27/01/23)
Biofuels are a current and accessible fuel option that can help marine customers decarbonize. Yet while biofuels reduce CO2 footprint, they also pose new operational challenges. Alfa Laval is first in the market to address them with biofuel-optimized separators and separator upgrades.Biofuels like HVO (hydrotreated vegetable oil...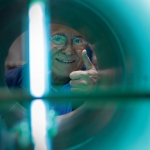 (Posted on 27/01/23)
BIO-UV Group has reported a 31% increase in revenues from its maritime business segment, contributing to full-year consolidated revenues of €51.5m for the 2022 financial year.The Euronext Paris listed company, a specialist in water treatment and disinfection using UV, ozone, salt electrolysis and AOP, confirmed the sale of...