Equipment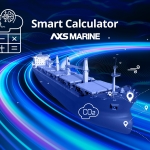 (Posted on 30/06/22)
AXSMarine, a pioneer and market leader in the provision of advanced solutions for shipping professionals, has recently released a new Smart Calculator to its AXSDry platform. The new tool allows users to run quick voyage calculations against multiple vessels. AXSMarine's new calculation tool takes essential information for...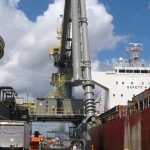 (Posted on 26/06/22)
Bruks Siwertell has completed the installation of a new high-capacity Siwertell ship unloader at Colonial Group's Georgia Kaolin Terminals, in Savannah, Georgia, USA. The fully enclosed screw-type system now delivers very efficient dust-free cement handling, supporting the company's strategy for sustainable cement import...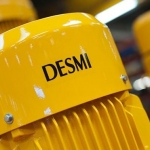 (Posted on 26/06/22)
DESMI, a Danish manufacturer of pumps, pumping systems, environmental cleaning equipment and related products and services, has announced it has signed a definitive agreement to sell a majority share to One Equity Partners ("OEP"), a middle market private equity firm. Terms of the transaction were not disclosed.Founded...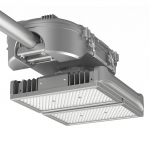 (Posted on 21/06/22)
Phoenix Lighting has announced the launch of the Soar Series, an expansion of its product offering of high output large area LED lighting for terminal yards. This next-generation high mast solution provides reliable, energy-efficient illumination and coverage, and has been expertly designed to allow terminal operators the ability...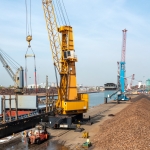 (Posted on 20/06/22)
The FHP Group has ordered an eco-efficient Generation 6 Konecranes Gottwald Mobile Harbour Crane for their Multi Service Terminal in the Marghera Port near Venice, in northern Italy. The crane will upgrade their bulk handling operations by increasing efficiency while reducing local exhaust emissions. The order was booked in April...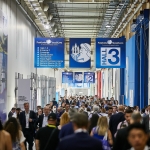 (Posted on 12/06/22)
More than 40 marine fuel suppliers from around the world have gathered at this year's Posidonia during a critical juncture for the US$300billion bunkering market, due to the double whammy of the geopolitical crisis and the uncertainty surrounding the regulatory framework pertaining to the decarbonisation of the shipping industry...