Equipment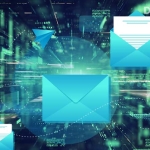 (Posted on 14/08/23)
KVH has announced its membership in ISWAN (The International Seafarers' Welfare and Assistance Network). ISWAN is committed to improving the welfare of seafarers around the world, and KVH will contribute to its mission with a continued focus on innovative technology, services, and content that enhance crew wellbeing.&ldquo...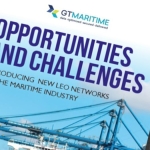 (Posted on 09/08/23)
GTMaritime, leading experts in secure maritime data communications solutions, has released a new whitepaper that assesses the impact Low Earth Orbit (LEO) networks are having on the maritime industry and key considerations for wider adoption.Available to download free of charge, Opportunities and Challenges: Introducing New LEO...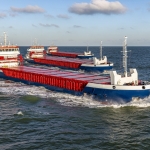 (Posted on 01/08/23)
Damen Shipyards and Turkey's Feyz Group have signed a contract for the delivery of three new Damen Combi Freighters 3850 for delivery in early 2025. This agreement for new vessels represents a milestone for Damen, which is marking the first new build Cargo Vessel sales to a Turkish customer.The highly successful Combi Freighter...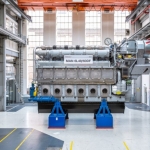 (Posted on 25/07/23)
MAN Energy Solutions has announced that it will begin developing retrofit solutions for medium-speed marine engines as part of a research association including WTZ Roßlau gGmbh and TU-Darmstadt. The three-year research project, 'CliNeR-ECo', is funded by the German Federal Ministry for Economic Affairs and Climate...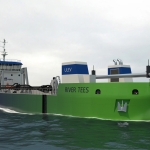 (Posted on 20/07/23)
PD Ports in the UK, has confirmed its commitment to the economic success and environmental sustainability of the River Tees with a £23m investment in a new, state of the art dredging vessel.The 71m long dredger, which has already been named the Emerald Duchess following a competition among PD Ports employees, is due to arrive...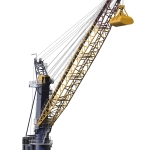 (Posted on 14/07/23)
A crane created through close partnership. At the time of contact between ZHD and Liebherr during the earliest project phases in 2021, the prototype of the CBG 500 E was still in development phase. Based on shared core values and an interest in improving maritime products, ZHD has worked closely with Liebherr on this project to...