Equipment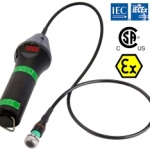 (Posted on 01/05/20)
Cygnus Instruments is proud to announce that the Cygnus 1 IS Ultrasonic Thickness Gauge now has IECEx Zone 0 Certification.In 1996 the IECEx was established through the initiative of the Ex industry and with support from certification bodies in the UK, France, Canada and Germany.The principle reason for the creation of the IECEx...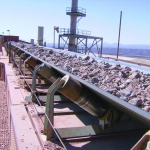 (Posted on 01/05/20)
In bulk material handling applications, a conveyor is typically a massive, complex and extremely powerful system. It's usually constructed of rubber belting, set on rolling idlers, wrapped around large steel drums at each end and driven by a high-torque motor. As such, a conveyor presents enough danger zones that the entire...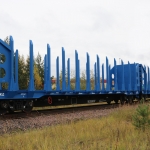 (Posted on 28/04/20)
Research and production corporation "United Wagon Company", the largest producer of freight cars in Russia , and Dessa, a leasing company on the transportation services market, have signed an agreement on the supply of an additional batch of new generation flat cars (60-foot) for the transportation of timber freight....
(Posted on 28/04/20)
The Port Equipment Manufacturers Association (PEMA) is to host a webinar entitled The Day After Covid-19: Expectations, Experiences, and Views, which will include presentations from three leading experts from the global ports and terminals sector followed by a deep-dive Q&A session.The Day After Covid-19: Expectations, Experiences...
(Posted on 28/04/20)
Cargotec's CEO Mika Vehviläinen:"The coronavirus pandemic defined the beginning of the year 2020 globally, and also in Cargotec's business. The pandemic slowed our activities in China during the beginning of the year, as factories were faced with lower capacities, and the availability of components weakened...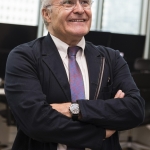 (Posted on 22/04/20)
The ultra-violet light technology used to kill the invasive species found in ships' ballast water tanks can be used to protect seafarers, health workers and first-responders from picking up the coronavirus from surfaces.Following research by the France-based company behind the BIO-SEA ballast water treatment, a surface disinfection...