Inmarsat signs Greece/Cyprus agreement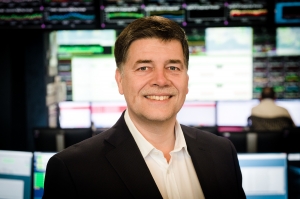 (Posted on 01/04/21)
Inmarsat, the world leader in global, mobile satellite communications, has signed an agreement with SRH Marine Electronics for SRH to provide formal representation for support to customers in Greece and Cyprus, whose Inmarsat Maritime contracts were purchased from Speedcast by Inmarsat at the beginning of this year.
"Following the rapid and successful migration of the services of all these customers as part of the agreement with Speedcast, we are now delighted to have put in place a formal agreement for customer support with SRH Marine Electronics for Greek and Cypriot customers that will provide those customers with full local representation going forward," said Ronald Spithout, President, Inmarsat Maritime.
The agreement will include customer support for Inmarsat's Fleet Network Manager (formerly Sigma) portfolio of hardware products and only covers clients who held Inmarsat Maritime contracts formerly with Speedcast.
"We are delighted to sign this agreement with Inmarsat and look forward to providing a high-level of account management and customer support to this set of unique customers in Greece and Cyprus," said Theodoros Nikolopoulos, Managing Director of SRH Marine Electronics.
Inmarsat is the world leader in global, mobile satellite communications. It owns and operates the world's most diverse global portfolio of mobile telecommunications satellite networks, and holds a multi-layered, global spectrum portfolio, covering L-band, Ka-band and S-band, enabling unparalleled breadth and diversity in the solutions it provides. Inmarsat's long-established global distribution network includes not only the world's leading channel partners but also its own strong direct retail capabilities, enabling end to end customer service assurance.
The company has an unrivalled track record of operating the world's most reliable global mobile satellite telecommunications networks, sustaining business and mission critical safety & operational applications for more than 40 years. It is also a major driving force behind technological innovation in mobile satellite communications, sustaining its leadership through a substantial investment and a powerful network of technology and manufacturing partners.
Latest News
(Posted on 03/12/23)
Ship design, particularly the design of bulk carriers, presents particular challenges when it comes... Read more
(Posted on 26/11/23)
VIKING Life-Saving Equipment, a global leader in maritime safety solutions, is launching an innovative... Read more
(Posted on 26/11/23)
Damen's client Gerdes Green has received a subsidy from the German Government for the investment... Read more
(Posted on 17/11/23)
A first of its kind training course for the Middle East has been held to teach mariners about the basic... Read more
(Posted on 13/11/23)
Wärtsilä ANCS, part of technology group Wärtsilä, has delivered to Seaspan, a marine... Read more
(Posted on 31/10/23)
The flag raising ceremony for three new ASD Tugs has taken place in Gdansk, Poland. In the presence... Read more
(Posted on 26/10/23)
A new immersive crane simulator that can recreate high-risk scenarios without putting drivers or other... Read more
(Posted on 23/10/23)
Vesto Ropes, a global leader in innovative steel wire-rope solutions, has announced a strategic partnership... Read more
(Posted on 23/10/23)
Bedeschi S.p.a. has been awarded a contract for the design and supply of a new longitudinal storage... Read more
(Posted on 18/10/23)
Rhenus Maritime Services (RMS) is adding a new coastal vessel to its fleet in the shape of the RMS Ruhrort... Read more