Equipment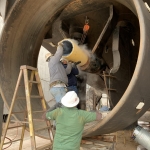 (Posted on 22/05/20)
The final vessel in a series of five ship-assist tugs has been successfully converted to Thordon's RiverTough tailshaft bearings and TG100 shaft seals and has returned to work on the Mississippi River.These five tugs are considered to be the first ship-assist tugs operating in the lower Mississippi fitted with both RiverTough...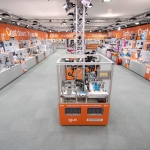 (Posted on 22/05/20)
In its virtual trade show, igus presents more than 100 plastic innovations and product range additions from all areas of motion plastics. Around 400 square metres in size, the real stand is now open to online visitors and follows the theme 'Cost down, Life up. It's our job'. The trade show is part of the digital...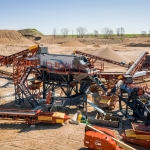 (Posted on 18/05/20)
Superior Industries, Inc., a U.S. based manufacturer and global supplier of bulk material processing and handling systems, is offering a new series of modular plants for aggregate crushing, sorting, sizing and washing applications. Known as Fusion Modular Platforms, these pre-engineered, ready-to-build systems still allow customisation...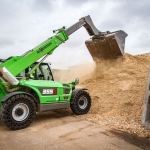 (Posted on 18/05/20)
Wood is a component part of many products and one of the most important renewable resources of our time. It is far too valuable to be left unsorted and sent to landfill. According to the Wood Recyclers Association, 4.5 million tons of waste wood are generated in Great Britain every year. One customer of the SENNEBOGEN dealer Molson...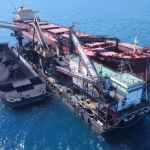 (Posted on 12/05/20)
The offshore iron ore transloading barge, Magdragon II, which has two E-Cranes, handled close to 1.5 million tons of magnetite iron ore in March 2020.Magdragon II is a floating transfer station – operating close to Cape Preston in the Pilbara Region of West-Australia – with two 3000B series E-Cranes designed to unload...
(Posted on 12/05/20)
Cargotec and Jiangsu Rainbow Heavy Industries Co., Ltd. (RHI) plan together to change the ownership structure of their joint venture Rainbow-Cargotec Industries Co., Ltd (RCI) in China. The joint venture was established in 2012, and since then, RCI has successfully manufactured port and offshore cranes for Kalmar and MacGregor business...