Equipment
(Posted on 02/06/20)
Leading fleet management software provider Tero Marine extends its e-procurement solution to mobile devices to optimize the supply chain for people on the move.The versatile app automatically alerts users' mobile devices when a PO requires their approval, within preset rules.These rules are configured in TM Master's...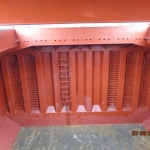 (Posted on 27/05/20)
A new coating developed to deliver greater protection to bulk carrier cargo holds has gained considerable market acceptance with almost 40 applications since its official introduction in August last year.Nippon Paint Marine's new Neoguard Toughness has already been applied to the holds of 37 bulk carriers operated by various...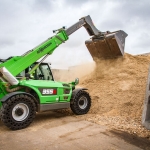 (Posted on 27/05/20)
Wood is a component part of many products and one of the most important renewable resources of our time. It is far too valuable to be left unsorted and sent to landfill. According to the Wood Recyclers Association, 4.5 million tons of waste wood are generated in Great Britain every year. One customer of the Sennebogen dealer Molson...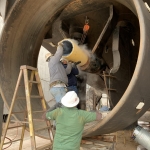 (Posted on 22/05/20)
The final vessel in a series of five ship-assist tugs has been successfully converted to Thordon's RiverTough tailshaft bearings and TG100 shaft seals and has returned to work on the Mississippi River.These five tugs are considered to be the first ship-assist tugs operating in the lower Mississippi fitted with both RiverTough...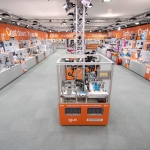 (Posted on 22/05/20)
In its virtual trade show, igus presents more than 100 plastic innovations and product range additions from all areas of motion plastics. Around 400 square metres in size, the real stand is now open to online visitors and follows the theme 'Cost down, Life up. It's our job'. The trade show is part of the digital...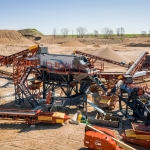 (Posted on 18/05/20)
Superior Industries, Inc., a U.S. based manufacturer and global supplier of bulk material processing and handling systems, is offering a new series of modular plants for aggregate crushing, sorting, sizing and washing applications. Known as Fusion Modular Platforms, these pre-engineered, ready-to-build systems still allow customisation...