Equipment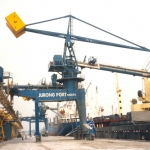 (Posted on 31/07/20)
Bruks Siwertell has secured a prestigious new order that will see the company deliver three new Siwertell ship unloaders to Jurong Port in Singapore. The trio will join existing Siwertell technology, delivered in the late 1990s, and together they will ensure the environment-friendly handling of Singapore's cement imports.&...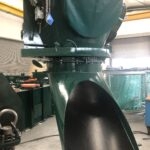 (Posted on 31/07/20)
Cleveland Cascades Ltd are to supply four of the company's 1700 sized chutes into Vistino, Russia for loading of fertilisers.Each chute will be fitted via a fixed head chute design to a tower ship loader and will be 31 meters in length when extended and retract as short as 6.6m.The chutes will be lined with stainless steel...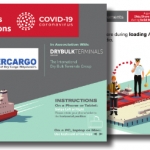 (Posted on 29/07/20)
Vistrato Limited, the specialists in online dry bulk training, have produced a comprehensive'COVID-19 Guide for Ship/Shore Interactions' for ships and terminals handling solid bulkcargoes during the current global pandemic. This handy online guide is focused on minimisingface-to-face contact between ship and shore...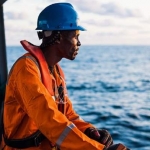 (Posted on 22/07/20)
Leading global maritime e-learning provider Seagull Maritime and Videotel have jointly launched a new title called "Cyber Wellness" aimed at seafarers.With internet connectivity at sea growing rapidly amongst the world's fleet, there are many advantages for seafarers being able to keep in close contact with family...
(Posted on 22/07/20)
Wärtsilä Corporation has released its Half Year Financial ReportHighlights include:Order intake decreased by 19% to EUR 2,259 million (2,793)Order book at the end of the period decreased by 12% to EUR 5,401 million (6,157)Net sales increased by 1% to EUR 2,390 million (2,368)Book-to-bill amounted to 0.95 (1.18)Comparable...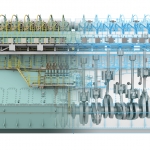 (Posted on 16/07/20)
Engine designer WinGD (Winterthur Gas & Diesel) has prioritised collaboration and transparency in its new cylinder lubrication guide, to ensure that selecting the right oil is easier than ever. For the first time, the new documentation provides ship operators with consolidated, at-a-glance information highlighting the specific...