Equipment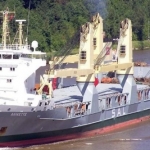 (Posted on 19/07/18)
With more shipowners opting to install marine exhaust gas cleaning systems to their fleets, together with the publication of a UMAS report putting paid to the notion that LNG is a viable way of meeting emissions rules, could high-sulphur fuels remain the shipowners' fuel of choice for meeting emissions requirements?Marc Sima...
(Posted on 19/07/18)
IHMA is delighted that its initiative to introduce awards highlighting the contribution of people and organisations to port operations has met with such a positive response. The first ever IHMA awards were announced at the Association's biennial Congress Dinner held at the Headquarters of the International Maritime Organization...
(Posted on 19/07/18)
Transas, a Wärtsilä company, has signed a landmark contract to supply a Fleet Operations Solution (FOS) to Wilson ASA, the Norway-based fleet operator. The FOS creates an infrastructure that includes onboard navigational and communication components to provide enhanced connectivity for business communications and crew...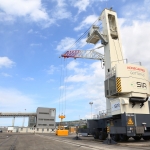 (Posted on 04/07/18)
Konecranes recently commissioned the Model 2 mobile harbour crane in Brindisi, where it will handle coal destined for power generation in continuous-duty operation.SIR srl (SIR), a leading provider of industry-related environmental services, purchased in May 2018 the eco-efficient diesel-electric crane to be the backbone of its...
(Posted on 04/07/18)
Having obtained Japanese government approval to supply liferafts to Japanese-flagged vessels and carry out final assembly in the country, leading maritime safety equipment and servicing provider VIKING Life-Saving Equipment is establishing a local subsidiary and employing staff to bring new value to Japanese shipowners and managers...
(Posted on 04/07/18)
Singular Point has celebrated its second birthday and the company is extremely satisfied with its development during its first two years. Singular Point is a young and innovative company committed to the quality of his products and services, offering the most innovative blockchain enabled maritime shipping and chartering solution...