Equipment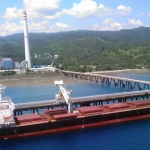 (Posted on 09/04/20)
Bruks Siwertell has won a contract to supply a new coal unloader to returning customer Quezon Power Ltd Co. Based in the Philippines, Quezon has ordered a high-capacity Siwertell screw-type continuous ship unloader to serve the country's first supercritical power station."Excellent environmental performance was a top...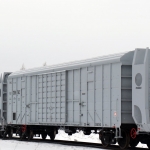 (Posted on 09/04/20)
PJSC Research and production corporation United Wagon Company, the largest producer of freight cars in Russia , is expanding into Azerbaijan's railway market. Two agreements on the supply of the first Tikhvin-produced cars with 25 t axle load bogies on Azerbaijan's railways have been signed with operators Soyuzkontakt...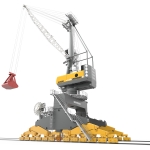 (Posted on 06/04/20)
In 2019, the Liebherr Group completed another very successful business year with turnover of € 11,750 million. This represents an increase of € 1,199 million or 11.4 % compared with the previous year.Despite the slowdown in global economic growth, 2019 was once again a record year for the Liebherr Group. Both the construction...
(Posted on 06/04/20)
Over the last months the Ecospeed coating system was applied on the outlet of the scrubbers of three bulk carriers in Zhoushan, China. A lasting, chemically resistant coating was needed that could withstand the hazardous pollutants of the exhausts and protect the areas surrounding the outlets.At the start of 2016 the inside of the...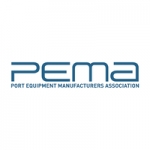 (Posted on 06/04/20)
In support of the global ports and terminals sector, as it adjusts to the impact of Covoid-19, the Port Equipment Manufacturers Association (PEMA) has made its extensive catalogue of information papers, industry research, and best practice materials free to access from its website.Pooling the expertise and experience of its 120...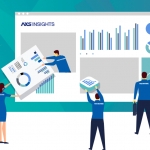 (Posted on 31/03/20)
AXSMarine, a pioneer and market leader in the provision of advanced solutions for shipping professionals, has revealed AXSInsights – an intuitive time-saving portal that replaces manual processes, and makes shipping trend data more actionable, helping companies avoid the learning curve involved with third-party integration...