Equipment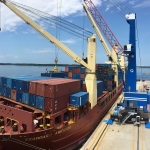 (Posted on 12/11/20)
In September 2020, the Panama City Port Authority (PCPA) ordered an eco-efficient Konecranes Gottwald Mobile Harbor Crane for their operations at Port Panama City, in the Florida Panhandle, USA. With delivery and commissioning planned for April 2021, the crane will handle containers, general cargo and breakbulk.Established in 1945...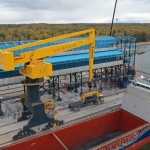 (Posted on 12/11/20)
A 4000C Series E-Crane with 42 meter outreach and 52 ton capacity has been successfully commissioned in the port of Ust-Luga in the Gulf of Finland, about 110 kilometres west of St. Petersburg. This 600 tons weighing giant crane will be mainly used for loading containerized bulk such as fertilizer, iron ore and HBI into ocean going...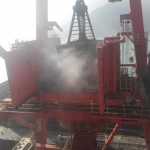 (Posted on 11/11/20)
After years of success in Asian-built ships, DESMI is now bringing its efficient firefighting products to the European market. In marine applications, DESMI's FineFog Fixed Water-Based Firefighting systems offer a safe, low-pressure alternative.In Asia, DESMI is known not only for its pumps but also for its firefighting systems...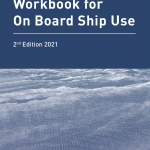 (Posted on 06/11/20)
The International Chamber of Shipping is set to deliver two new initiatives to help the shipping industry face the continuing challenges brought by the digital revolution of the maritime sector.Aimed at the decision maker, the latest edition of the ICS Leadership Insights Series of webinars, The Digitalisation of Shipping, will...
(Posted on 06/11/20)
Global safety and survival solutions provider Survitec has rebranded its established liferaft rental and exchange service to meet increasing market demand for service flexibility.The new look RaftXChange service brings together the company's proven liferaft equipment rental and servicing scheme under one clear offer with the...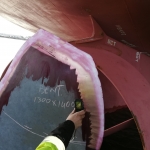 (Posted on 02/11/20)
Hydrex has performed a propeller blade cropping on a 180-meter bulker berthed in Ghent. The tip of two of the four propeller blades was severely damaged and needed to be cropped to restore the propeller's efficiency. The trailing edge of the other blades had suffered cracks that needed to be repaired.Having developed different...