Equipment
(Posted on 12/08/21)
The State Administration for Market Regulation has approved the merger between Cargotec and Konecranes in China.On 1 October 2020, Cargotec Corporation ("Cargotec") and Konecranes Plc ("Konecranes") announced that the companies had signed a combination agreement and plan to combine through a merger, subject...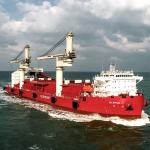 (Posted on 09/08/21)
Liebherr has delivered four transshipment cranes, type CBG 360, to its long-term customer Oldendorff Carriers for a major project in North Vietnam. In the coming years, the cranes, which excel through their reliability and high operating speeds, will be used for power generation in the region. Another three cranes of the same type...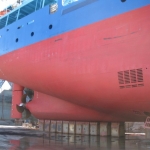 (Posted on 04/08/21)
When the 4700dwt Eeva VG docked in Naantali, Finland last month, the Ecospeed coating on its hull was still in excellent condition. The ship was coated at the start of 2016. During the most recent docking only very minor touch-ups were needed, despite the severe ice conditions the ship has encountered.Eeva VG is one of two energy...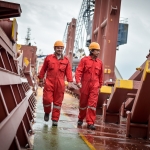 (Posted on 29/07/21)
Acknowledging the importance of China as a crew-supply nation, Ocean Technologies Group has added an additional 50 of its maritime training programmes in Chinese taking the overall number of Chinese localized titles offered to just under three hundred.The titles cover a wide range of subject matter ranging from safety, environmental...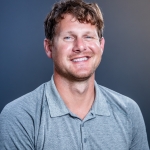 (Posted on 29/07/21)
Superior Industries, Inc., a U.S.-based manufacturer and global supplier of bulk material processing and handling systems, is excited to announce the appointment of Brett Casanova as its product manager for wet processing. He joins an extensive and diverse group of professionals at Superior who specialize in washing, classifying...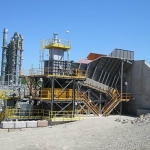 (Posted on 27/07/21)
Bedeschi has signed a new order with Italcementi for the supply of clay handling equipment and other sticky materials. The machines will operate at Matera plant (Italy).The installation includes a crushing group, to be installed in open field, receiving incoming material discharged by dumping trucks. Because of the high humidity...