KVH's new enterprise-grade cybersecurity and email for mariners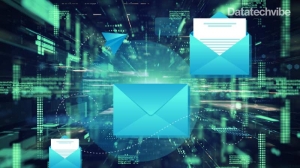 (Posted on 23/01/23)
KVH Managed Firewall and Cloud Email value-added services available to commercial fleets to enhance maritime connectivity using KVH TracNet and TracPhone solutions
KVH Industries, Inc., has introduced two new value-added services for commercial vessels and fleets: KVH Managed Firewall, providing an added level of protection against cyber threats; and KVH Cloud Email, a reliable, secure email solution allowing commercial seafarers to send and retrieve email over any available data connection. Both services are compatible with KVH's TracNet hybrid terminals and TracPhone VSAT-only terminals.
"The introduction of these two value-added services, KVH Managed Firewall and Cloud Email, reflect KVH's ongoing commitment to bringing new features and options to our customers. Integrated seamlessly with our innovative TracNet and TracPhone systems, these services offer new benefits and expanded capabilities to improve shipboard operations, fleet efficiency, and crew wellbeing," says Mark Woodhead, KVH's Executive Vice President of Sales and Marketing.
The KVH Managed Firewall Service provides industry-leading Fortinet cybersecurity to vessels requiring an enhanced level of protection against cyber threats. Designed to complement the terminal-level security found in every TracNet hybrid terminal and TracPhone VSAT-only antenna, the service provides an advanced array of cybersecurity services for a single, all-inclusive monthly subscription per vessel. Services include advanced firewall, basic routing, SD-WAN functionality, application-level controls, IPSEC/SSL VPN capabilities, intrusion detection and prevention, advanced malware protection, web and application filtering, and antispam capabilities. The AC-powered belowdecks unit is compact and designed for easy installation and integration with KVH TracNet and TracPhone terminals.
Fleets seeking to offer secure email access to vessels can quickly deploy the KVH Cloud Email Service to provide vital connectivity, allowing users to stay in touch with loved ones on shore, receive business communications, and manage personal affairs both at sea and in port. The service stores emails in a secure cloud-based mailbox (10 GB storage per user) and automatically blocks spam and malware. The KVH Manager website offers fleet ICT departments secure tools to set up user accounts for each vessel and crew member, manage user access, and monitor data usage. Mariners can use computers, tablets, or smartphones to receive, read, send, and delete emails, and the service supports major email clients including IMAP, POP, and SMTP. The service is available for a single monthly subscription per fleet.
KVH Managed Firewall and KVH Cloud Email are the latest additions to KVH's growing suite of value-added services for maritime communications, joining popular options such as KVH Elite unlimited streaming, and KVH Link, a leading digital news and entertainment experience for crew wellbeing.
Latest News
(Posted on 07/12/23)
In an initiative set to be transformational for ship design while protecting the oceans from pollution... Read more
(Posted on 03/12/23)
Ship design, particularly the design of bulk carriers, presents particular challenges when it comes... Read more
(Posted on 26/11/23)
VIKING Life-Saving Equipment, a global leader in maritime safety solutions, is launching an innovative... Read more
(Posted on 26/11/23)
Damen's client Gerdes Green has received a subsidy from the German Government for the investment... Read more
(Posted on 17/11/23)
A first of its kind training course for the Middle East has been held to teach mariners about the basic... Read more
(Posted on 13/11/23)
Wärtsilä ANCS, part of technology group Wärtsilä, has delivered to Seaspan, a marine... Read more
(Posted on 31/10/23)
The flag raising ceremony for three new ASD Tugs has taken place in Gdansk, Poland. In the presence... Read more
(Posted on 26/10/23)
A new immersive crane simulator that can recreate high-risk scenarios without putting drivers or other... Read more
(Posted on 23/10/23)
Vesto Ropes, a global leader in innovative steel wire-rope solutions, has announced a strategic partnership... Read more
(Posted on 23/10/23)
Bedeschi S.p.a. has been awarded a contract for the design and supply of a new longitudinal storage... Read more