Equipment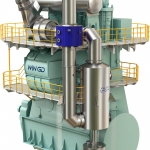 (Posted on 07/10/20)
With IMO targeting a 50% reduction in greenhouse gas emissions by 2050, LNG is becoming a natural choice for shipowners in the transition to carbon-neutral fuels. Methane slip regulations are a possibility on the horizon, but Alfa Laval and global Swiss engine developer WinGD have already cooperated on a solution. The Alfa Laval...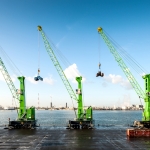 (Posted on 02/10/20)
Plans for Konecranes and Cargotec to merge have been announced in a move which will create a global leader in sustainable, intelligent material flow.A statement released by Konecranes to customers and contacts highlighted the historic moment for Konecranes and the material handling industry as a whole.The statement continued, &ldquo...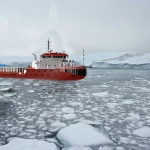 (Posted on 01/10/20)
Three years ago, Ecospeed was applied on Antarctic, a shallow draught anchor handling tug supply (AHTS) vessel owned by Ark Shipping Company. The success of this application led the owner of the boat to order the same protection for his next two shallow draught AHTS vessels: Polar and Polus. Building of these vessels will start...
(Posted on 01/10/20)
A new facility will bring together Cavotec's capabilities in AI, remote connectivity, high power high speed electrical charging, and battery technology.Cavotec, the world's leading manufacturer of connection and electrification solutions for ports, airports, and a wide variety of industrial applications, will open a new innovation...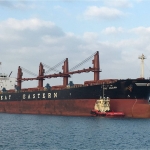 (Posted on 28/09/20)
The Great Eastern Shipping Company (GESCO) is to install ABB Ability Tekomar XPERT engine performance monitoring and diagnostic software across its fleet of 46 bulk carriers and tankers. The development, marking the first time that India's largest private ship owner has rolled out fleetwide engine monitoring software, follows...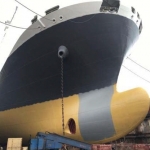 (Posted on 27/09/20)
Nippon Paint Marine has appointed coatings industry veteran Mark Woods as its new business development manager.With a mandate to deliver growth and strengthen Nippon Paint Marine's market share in the bulk carrier and other sectors, Woods will focus on the UK and Monaco markets from his office in London.Woods has more than...