Equipment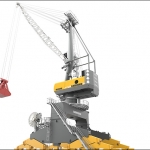 (Posted on 08/04/19)
The Liebherr Group has achieved a turnover of € 10,551 million in 2018, breaking through the € 10 billion barrier for the first time in the company's history. This represents an increase of € 739 million, or 7.5 %, compared with the previous year.Despite a slight decline in overall economic growth, 2018 was...
(Posted on 08/04/19)
AXSMarine, a pioneer and market leader in the provision of comprehensive solutions for shipping professionals, has demonstrated the latest additions to its robust suite of chartering solutions at the Connecticut Maritime Association (CMA) Shipping 2019. The company presented its ever evolving portfolio that now includes broader...
(Posted on 08/04/19)
A leading Chinese shipping company has chosen Alfa Laval PureSOx scrubber systems for exhaust gas cleaning on 31 vessels in its fleet. To safeguard and optimize long-term scrubber operation, the company has also signed a far-ranging service agreement with Alfa Laval, extending from parts to connectivity.The PureSOx systems for 31...
(Posted on 08/04/19)
Research and production corporation United Wagon Company (UWC) has expanded its product portfolio and introduced dumpcars to the market, intended for the transportation and automated discharge of bulk and lump construction aggregates and ore mining products.Dumpcar prototypes are currently subjected to a variety of preliminary and...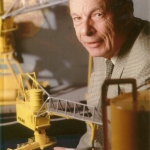 (Posted on 02/04/19)
It is with great sadness and emotion that Belgian company, VIGAN Engineering S.A., has announced the death of Lucien Beauduin, former CEO and Honorary Chairman of VIGAN Engineering, in March 2019, at the age of 87.Headquartered in Nivelles, an industrial area about 30 kms south of Brussels, VIGAN now manufactures a complete range...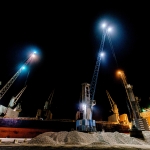 (Posted on 02/04/19)
Phoenix Lighting is proud to announce the launch of its newest port innovation – a fully integrated system for terminal yard lighting. This solution has been expertly designed to give ports and terminals reliable, energy-efficient illumination along with the ability to control and monitor every element of it. LED lighting...