Equipment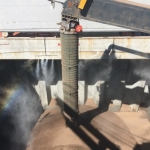 (Posted on 14/02/20)
The port of Townsville is booming with volumes metal concentrates. The Australian port is located near to sensitive residential and tourist areas so they recently turned to Blue Water Misting (BWM)to help with dust.Townsville Logistics a division of Sun metals owns the Zinc Smelter and imports and exports zinc concentrate and Zinc...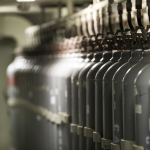 (Posted on 14/02/20)
Shipowners looking to retrofit marine exhaust gas cleaning systems as a way of complying with new sulphur emissions rules should verify the capacity of their fixed fire-fighting systems before undertaking any retrofit projects.While amendments to MARPOL Annex VI, dubbed the IMO 2020 regulation, do not specifically require additional...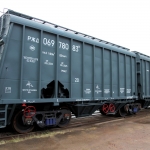 (Posted on 14/02/20)
Research and production corporation United Wagon Company (UWC), the largest producer of freight cars in Russia , has received RC FRT certification for two models of six-axle articulated hopper cars running on 25 t axle load bogies. The rolling stock's increased loading capacity and load per unit length bring additional economic...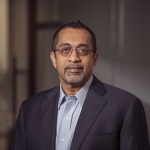 (Posted on 13/02/20)
AVEVA, global leader in engineering and industrial software, has announced an important update to its AVEVA E3D™ design software that addresses the specific needs of the marine sector. Designed with the most up-to-date user interface principles and best practices, intuitive and easy to use AVEVA E3D™ Design software...
(Posted on 13/02/20)
Online e-procurement portal for marine spares and equipment ShipParts.com is taking part in a project to investigate how additive manufacturing, more commonly known as 3D printing, could revolutionise the way in which spare parts are procured and delivered.ShipParts.com has been operating for some five years, and has built up a...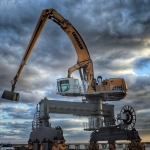 (Posted on 02/02/20)
The LH 150 ET Gantry Port Litronic is not only the first electrically-operated port handling machine in its weight class. It is also the world's largest electricallyoperated Liebherr port handling machine with gantry undercarriage.As well as the largest port handling machine Liebherr has ever produced. The machine was handed over...