Equipment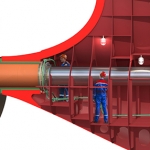 (Posted on 08/06/22)
Thordon Bearings has welcomed the announcement by classification society ABS to award Approval in Principle to the "sterntube-less ship" concept developed in cooperation with the Shanghai Merchant Ship Design & Research Institute (SDARI), the National Technical University of Athens (NTUA) and Thordon Bearings Inc...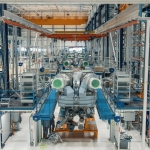 (Posted on 03/06/22)
Wärtsilä Corporation has opened its new technology centre, the Sustainable Technology Hub, in Vaasa, Finland. The new centre will contribute to efforts to advance the global decarbonisation of marine and energy by fostering innovation, collaboration, and the development of green technologies using sustainable fuels...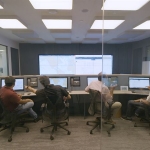 (Posted on 31/05/22)
Wärtsilä Voyage, part of the technology group Wärtsilä, and ship manager Anglo-Eastern are proud to announce a significant milestone in their joint project to improve safety and environmental sustainability at sea. As of April 2022, more than 500 vessels in Anglo-Eastern's fleet have been fitted with W&...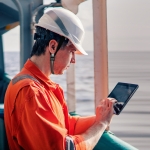 (Posted on 31/05/22)
Eight significant amendments have been agreed to update the landmark Maritime Labour Convention 2006 (MLC), including making onboard crew connectivity a requirement for ship owners. The new requirements come at a time when seafarer welfare is under increasing scrutiny from within and outside the shipping industry. As the world leader...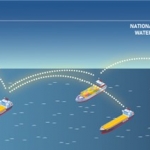 (Posted on 25/05/22)
Inmarsat, the world leader in global, mobile satellite communications, has completed the first phases of testing of innovative technology developments for ORCHESTRA, the company's forthcoming dynamic network of the future.The tests proved the ability to deliver additional capacity at hotspots via unique, shore-based terrestrial...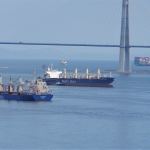 (Posted on 18/05/22)
Pacific Basin Shipping Limited, one of the world's leading dry bulk shipping companies, has signed a memorandum of understanding (''MoU'') with Nihon Shipyard Co., Ltd and Mitsui & Co., Ltd to cooperate in the investigation and development of zero-emission vessels (''ZEV'&rsquo...