Equipment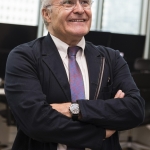 (Posted on 22/04/20)
The ultra-violet light technology used to kill the invasive species found in ships' ballast water tanks can be used to protect seafarers, health workers and first-responders from picking up the coronavirus from surfaces.Following research by the France-based company behind the BIO-SEA ballast water treatment, a surface disinfection...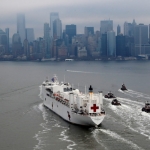 (Posted on 22/04/20)
With the drastic increase in COVID-19 cases, the USNS Comfort was recently deployed to New York to provide relief for land-based hospitals that were over-capacity and struggling to keep up with the escalating number of critical patients.In order to properly accommodate this mission, the Navy required hull perimeter and waterline...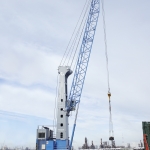 (Posted on 17/04/20)
At the end of 2019, Saigon Port JSC ordered another eco-efficient Konecranes Gottwald Mobile Harbour Crane for their operations at Tan Thuan Port in southern Vietnam. The crane will expand capacity at the port by handling all types of cargo. Located in the Vietnamese metropolis Ho Chi Minh City, with a history dating...
(Posted on 17/04/20)
ABB's electric propulsion, power, energy storage, control and automation technology will be at the heart of the first tug in South Asia capable of switching between low emission liquefied natural gas (LNG) engines and zero-emission battery power. The tug, which will operate in Singapore harbor, has been ordered by Sembcorp...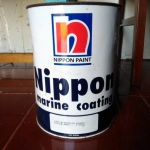 (Posted on 17/04/20)
Nippon Paint and Corning Inc, the US-based technology company, have developed a special coating to protect workers from picking up viruses from painted surfaces.Nippon Paint Marine is a subsidiary of Nippon Paint, a top five global paint supplier.Nippon Paint's Antivirus Kids Paint, developed specifically for frontline hospital...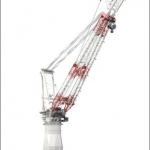 (Posted on 14/04/20)
Liebherr-MCCtec Rostock GmbH has achieved the next milestone in their heavy lift project. Using the new Liebherr portal crane at the port of Rostock, the TCC 78000, the experts of Liebherr and DEME have installed one of the most distinctive parts of the Heavy Lift Crane 295000: the 145 meter long boom.The new Liebherr HLC 295000...