Equipment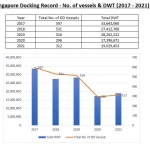 (Posted on 07/02/22)
High freight rates and ongoing workforce limitations due to travel restrictions and Covid-19 measures are expected to result in Southeast Asia's ship repair capacity falling by more than 25% compared to pre-pandemic levels, according to Nippon Paint Marine.In 2019, a total of 516 vessels totalling 28mdwt drydocked at Singapore...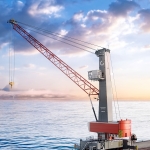 (Posted on 07/02/22)
Cargotec and Konecranes have continued their dialogue and cooperation with relevant competition authorities to find satisfactory ways to mitigate concerns raised by the competition authorities to secure approvals to complete the merger of Cargotec and Konecranes. Based on ongoing dialogue with the authorities the remedy requirements...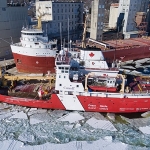 (Posted on 01/02/22)
A Canadian Coast Guard (CCG) icebreaker is helping to keep shipping moving on the Great Lakes throughout the winter with a set of Thordon Bearings' propeller shaft bearings that were fitted more than 30 years ago.Canadian Coast Guard Ship (CCGS) Griffon, the oldest vessel of the CCG's Type 1100 series, was retrofitted...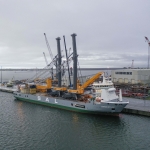 (Posted on 28/01/22)
Liebherr has announced a record year for its maritime mobile harbour cranes.The order intake volume in the past year 2021 was higher than ever before. In total, more than 80 new units and also various used units were sold to customers worldwide.Liebherr mobile harbour cranes were ordered from 31 different countries with all continents...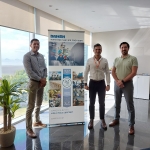 (Posted on 28/01/22)
Damen Shipyards Group has added a new Service Hub in the Americas. With two already up and running in Canada and Brazil, a third has now opened its doors in Panama City to serve Central America and the Caribbean.Damen Service Hubs provide first rate customer support for both Damen-built and third party vessels, throughout their...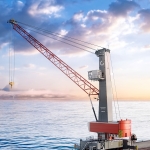 (Posted on 20/01/22)
The UK Port of Blyth, a leading offshore energy support base and important hub for the movement of a range of dry bulk, project, containerised and break bulk cargoes, has ordered an eco-efficient Konecranes Gottwald ESP.6 Mobile Harbour Crane for the newly refurbished Bates Clean Energy Terminal in the North East of England. Booked...