Equipment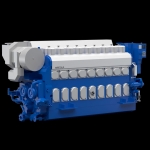 (Posted on 26/07/18)
The technology group Wärtsilä has received a series of notable orders for the upgraded version of its Wärtsilä 20 engine. A total of 33 engines have been ordered for merchant auxiliary power application in three major shipbuilding projects. The orders, which were booked in June, have been contracted with W&auml...
(Posted on 26/07/18)
KVH Videotel has announced a new feature of its innovative Videotel Performance Manager service that provides the ability to structure task-based competency assessments for seafarers on any given subject and monitor progress as they develop their skills. Evaluating and documenting the competency of seafarers and enabling them to...
(Posted on 26/07/18)
Thyssenkrupp has won a contract from Doosan Power Systems India (DPSI) to supply material handling plants for two thermal power projects in Uttar Pradesh, India. The order is worth a total of around USD 115 million and includes engineering, delivery and installation of two complete coal handling systems, including associated structural...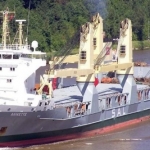 (Posted on 19/07/18)
With more shipowners opting to install marine exhaust gas cleaning systems to their fleets, together with the publication of a UMAS report putting paid to the notion that LNG is a viable way of meeting emissions rules, could high-sulphur fuels remain the shipowners' fuel of choice for meeting emissions requirements?Marc Sima...
(Posted on 19/07/18)
IHMA is delighted that its initiative to introduce awards highlighting the contribution of people and organisations to port operations has met with such a positive response. The first ever IHMA awards were announced at the Association's biennial Congress Dinner held at the Headquarters of the International Maritime Organization...
(Posted on 19/07/18)
Transas, a Wärtsilä company, has signed a landmark contract to supply a Fleet Operations Solution (FOS) to Wilson ASA, the Norway-based fleet operator. The FOS creates an infrastructure that includes onboard navigational and communication components to provide enhanced connectivity for business communications and crew...