Equipment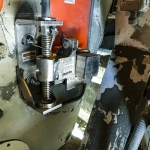 (Posted on 28/08/19)
A new secondary conveyor belt cleaner has been engineered specifically for challenging applications where traditional designs fail to deliver the necessary performance or wear life. The CleanScrape Secondary Cleaner (CS2) from Martin Engineering is particularly effective in conditions where continuous production is a high priority...
(Posted on 28/08/19)
A recent collaboration between two industry-leading safety equipment specialists shows what can be achieved when companies share their knowledge and expertise.Together, Survitec and Marine Rescue Technologies' (MRT) have created a lifejacket that accommodates and complements a range of MRT personal locator beacons (PLB) and...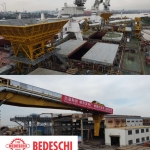 (Posted on 19/08/19)
Bedeschi is are pleased to announce the Sailing Ceremony for River King Master in Guangzhou COSCO Shipyard. Bedeschi designed, manufactured and supplied the Cargo Handling System in accordance with the specified technical requirements and functionalities for this converted vessel for ship-to-ship transshipment of coal to Hub Power...
(Posted on 19/08/19)
Superior Industries, Inc., a U.S. based manufacturer and global supplier of bulk material processing and handling systems, has named Belt Tech, Inc. as its newest conveyor components distributor. The 40-year-old family business will stock, sell and service the manufacturer's conveyor idlers, pulleys, scrapers and accessories...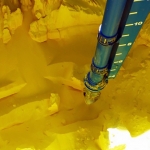 (Posted on 13/08/19)
Bruks Siwertell has signed a contract with Ashdod Port Company Ltd for the delivery of a Siwertell ST 490-M screw-type ship unloader destined to serve Israel's largest sea port. A fundamental requirement of the port was environmental protection; the totally-enclosed Siwertell unloader was the only system that could meet the...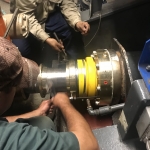 (Posted on 13/08/19)
Thordon Bearings has updated its TG100 seal installation requirements to facilitate cost-effective installation at all shipyards with the release of new instructional videos. Shipyard staff can quickly and easily install the state-of-the-art seal themselves, reducing the overall costs of TG100 procurement.Thordon Bearings designs...