Equipment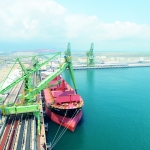 (Posted on 09/05/18)
Cargotec has signed an agreement with JCE Invest AB to establish a joint venture, Bruks Siwertell Group, specialised in dry bulk handling. The new joint venture will own Siwertell AB (previously part of Kalmar Business Area within Cargotec) and BRUKS Holding AB (previously part of JCE Group). Both companies are world-leading suppliers...
(Posted on 09/05/18)
A pioneer in atomized mist technology for dust suppression has announced an industry-leading upgrade to the company's product warranty. Having previously set the industry standard with 3 year/3,000-hour coverage, the company has increased the term to a 5 year or 5,000-hour replacement warranty on the direct drive fan motor...
(Posted on 09/05/18)
The bumper grain harvest in South Australia has led to record throughput for Semaphore Containers in South Australia. With more loading activities there is more dust being generated. Being a proactive company Semaphore engaged Blue Water Misting to reduce dust in their operations.Blue Water Misting (BWM) analyzed the site in consultation...
(Posted on 09/05/18)
RIMS have joined forces with Dutch Drone Company (DDC) to create a new partnership which will allow RIMS to offer the market an enhanced package of drone services for both indoor and outdoor drone flights in the Netherlands.RIMS are a global project and maintenance consultancy to help revolutionise maintenance strategies with smart...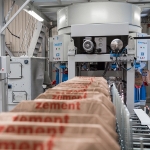 (Posted on 02/05/18)
The Cooperativa La Cruz Azul, the third-largest cement manufacturer in Mexico, required an entire packaging line for the flexible and fully automated filling, palletising and packaging of different types of a new tile mortar.The BEUMER Group solution won out over the competition, providing everything from one single source. This...
(Posted on 02/05/18)
Leading safety equipment supply and service specialist Ocean Safety has been appointed by European SOLAS RIB manufacturer Vanguard Marine to exclusively distribute the Ocean Safety Vanguard SOLAS 420RB Rescue Boat in the UK and Ireland.Acquiring the distribution rights to Vanguard has enabled Ocean Safety to fill a gap in the complete...