Equipment
(Posted on 06/11/20)
Global safety and survival solutions provider Survitec has rebranded its established liferaft rental and exchange service to meet increasing market demand for service flexibility.The new look RaftXChange service brings together the company's proven liferaft equipment rental and servicing scheme under one clear offer with the...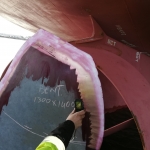 (Posted on 02/11/20)
Hydrex has performed a propeller blade cropping on a 180-meter bulker berthed in Ghent. The tip of two of the four propeller blades was severely damaged and needed to be cropped to restore the propeller's efficiency. The trailing edge of the other blades had suffered cracks that needed to be repaired.Having developed different...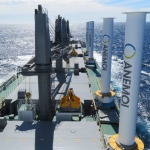 (Posted on 02/11/20)
The technology group Wärtsilä has signed a Memorandum of Understanding (MoU) tied to a License and Cooperation agreement with UK-based Anemoi Marine Technologies for the future sales and servicing of Rotor Sail solutions to the shipping industry. The agreement was signed on 22 October 2020.Rotor Sails, also referred to...
(Posted on 02/11/20)
VIKING Lifesaving Equipment reaches a Global Partnership Agreement with renowned foam manufacturer, putting marine fire safety at the center of its one-stop shop strategy for maritime and offshore safety.VIKING, the leading marine safety specialist, acquired Drew Marine's Fire Safety Rescue division in 2019 and absorbed the...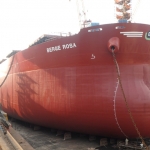 (Posted on 25/10/20)
Nippon Paint Marine has enhanced its existing hull condition monitoring software by adding the XSHIP Performance tool to its established KP Analysis fuel saving system.While Nippon Paint Marine's in-house KP Analysis Team's service has been offered to verify the fuel and power saving of its low-friction LF-Sea antifouling...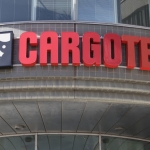 (Posted on 23/10/20)
Cargotec's interim report January–September 2020 has shown that performance improved from the second quarter. July–September 2020 was relatively profitable at the comparison period's level and from January–September 2020 service business remained stable in an exceptional environment.Cargotec's...