Equipment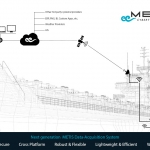 (Posted on 02/11/21)
METIS Cyberspace Technology SA has launched the next generation of its automated data-acquisition system, Ship Connect, in a move which enhances data transfer and monitoring while also enabling the development of ship performance analytics based on standard protocols.Through a robust, flexible and unified data-transmission framework...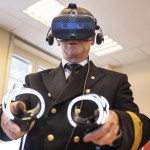 (Posted on 28/10/21)
Marine low-speed engine developer WinGD has strengthened its training capabilities as the number of gas-fuelled vessels on order surges. Among the investments, the company has expanded its network of training locations and added new online tools, making it even easier for ship operators to give their crews the skills they need.According...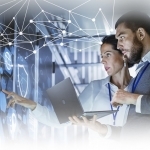 (Posted on 28/10/21)
High precision visual data transfer from ship-to-shore at low data rates is now possible thanks to an innovative new surveillance solution available from IEC Telecom.Working in partnership with Norway-based visual communications specialist AnsuR Technologies, IEC Telecom is now able to offer a surveillance portfolio which can enable...
(Posted on 28/10/21)
Michel van Roozendaal, currently President of MacGregor, has been appointed President of the Kalmar Mobile Solutions strategic business unit. He will continue to be a member of Cargotec's Leadership Team and report to President and CEO Mika Vehviläinen.Following Mr. van Roozendaal's appointment, Leif Byström (Bachelor...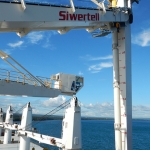 (Posted on 25/10/21)
Bruks Siwertell will deliver two large-scale Siwertell ST 790-D-type ship unloaders for a new ultra-supercritical power station under construction in southern China, ensuring extremely efficient coal handling, free from spillage and dust emissions. The contract was placed by an undisclosed owner."We lead the world in supplying...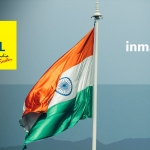 (Posted on 25/10/21)
Inmarsat, the world leader in global, mobile satellite communications, has confirmed that its strategic partner BSNL has received the necessary licenses to deliver Inmarsat's world-leading Global Xpress (GX) mobile broadband services in India.Under BSNL's Inflight and Maritime Connectivity (IFMC) licence from the Department...