Equipment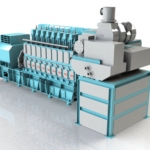 (Posted on 01/12/22)
ClassNK has issued an Approval in Principle (AiP) for a dual fuel generator engine using hydrogen gas as fuel and related machinery systems and arrangements for a 160,000m3 liquefied hydrogen carrier developed by Kawasaki Heavy Industries, Ltd. (KHI). This marks ClassNK's first AiP for a dual fuel generator engine using hydrogen...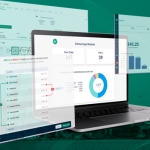 (Posted on 29/11/22)
Voyager Portal has launched a new web-based tool for optimising the often complex demurrage process, while streamlining claim calculations and management.Providing greater insight from port operations, the company's new Demurrage Module reduces processing time by automatically capturing, logging and registering the data from...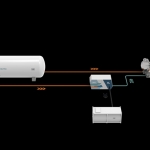 (Posted on 29/11/22)
The technology group Wärtsilä has entered into a joint development agreement with Hycamite TCD Technologies, a privately-owned Finnish company specialising in the development of a pioneering technology for producing clean hydrogen and solid carbon from methane. The two companies will work together to enable cost-effective...
(Posted on 19/11/22)
Bruks Siwertell is developing an advanced digital tool, Siwertell Smartview, as part of an ongoing research and development (R&D) strategy. Designed to optimize the productivity and profitability of dry bulk handling operations, and deliver a better understanding of components through enhanced data analysis, the cloud-based...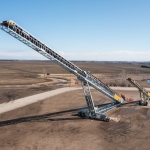 (Posted on 19/11/22)
Superior Industries, Inc., a US-based manufacturer and global supplier of bulk material processing and handling systems, is planning to showcase more than 250-tons of its products at CONEXPO-CON/AGG 2023. At least eight of the products will be brand-new and revealed for the first time at the show next spring in Las Vegas, Nevada...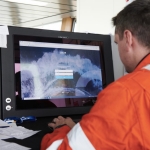 (Posted on 13/11/22)
Insufficient knowledge of seamanship and navigation when taking a ship out to sea or coming alongside in port can put the crew and vessel at risk of harm. Recognising these risks, Dahra Global Technologies, a specialist provider of maritime training, technology products & services and security & technology solutions, will...