Equipment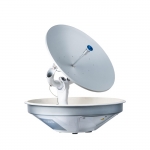 (Posted on 28/08/20)
KVH Industries, Inc., is pleased to introduce TracVision TV10, the newest marine satellite TV antenna in KVH's award-winning TracVision series. A 1-meter ultra-high efficiency marine antenna, the TracVision TV10 provides the biggest coverage footprint in KVH's TracVision series and is designed to provide commercial vessel...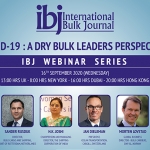 (Posted on 26/08/20)
Dry bulk industry executives worldwide will be able to view for free IBJ's first ever Webinar Covid-19: A dry bulk leaders perspective, on 16th September.Launched in 1981, IBJ has an established track record of keeping the global bulk cargo handling and shipping industry informed thorough its magazine, e-newsletter/website...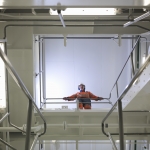 (Posted on 17/08/20)
After over half a year of low-sulphur fuel operations for international shipping, Chevron Marine Lubricants has distilled its experiences of working with new fuels and lubricants into a new whitepaper published today. 'Taking the Temperature of the 2020 fuel sulphur switch' includes findings based on work with ship...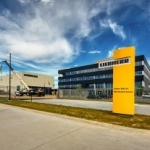 (Posted on 17/08/20)
As part of the 50th Anniversary celebration of Liebherr in the United States, Liebherr USA. Co. has presented its new U.S. corporate headquarters. The Liebherr Group added 251,000 square feet to its existing site in Newport News, Virginia.The newly expanded Liebherr USA, Co. corporate HQ features a 60,000 ft² administrative...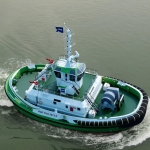 (Posted on 17/08/20)
Damen Shipyards and Echandia have announced they have cemented a global partnership, combining Echandia's DNV-Certified E-LTO energy systems and battery expertise, and Damen's industry-leading tugboat experience.The first project will be a fully-electric ship-handling tug – the first of its kind in the world &ndash...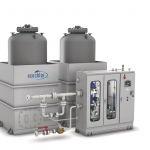 (Posted on 10/08/20)
Ecochlor is pleased to receive Type Approval from the Norwegian Maritime Authority (NMA) for the IMO BWMS Code (MEPC.300(72) / revised 2016 G8) standards. The new certification applies to the entire range of Ecochlor ballast water management systems (BWMS), with flow rates of between 500 m3/hr. and 16,200 m3/hr., meaning that vessel...