Equipment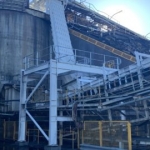 (Posted on 11/10/21)
New coal and ore handling technologies designed to overcome production-limiting factors at mines and bulk handling terminals throughout Australia are proving their worth in service.The technology packages by locally and internationally experienced coal and minerals handling specialists, Chute Technology, are designed to eliminate...
(Posted on 04/10/21)
Research and production corporation United Wagon Company, Russia's largest manufacturer of freight cars, and JSC Rusagrotrans, the largest domestic operator in the grain and other bulk agricultural cargo transportation segment, part of Demetra-Holding, have signed a contract to supply 500 hopper cars until the end of 2021....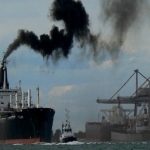 (Posted on 04/10/21)
ABB has joined more than 155 companies urging governments to help shipping decarbonize by 2050. The Call to Action for Shipping Decarbonization has been signed by more than 150 industry stakeholders and seeks significantly faster reduction in greenhouse gas (GHG) emissions than the International Maritime Organization's (IMO...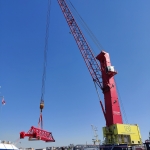 (Posted on 29/09/21)
Terminal Flavio Gioia S.p.A. (TFG) has ordered two eco-efficient Konecranes Gottwald Mobile Harbor Cranes for its terminal in Naples, bolstering its material handling capacity to keep up with demand. The first order was placed in March 2021, and the option for a second was exercised in August, reflecting the need to quickly ramp...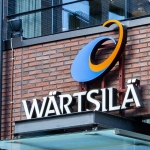 (Posted on 29/09/21)
The technology group Wärtsilä and the Korean shipbuilding company Samsung Heavy Industries (SHI) have signed a joint development programme (JDP) agreement aimed at developing ammonia-fuelled vessels with 4-stroke auxiliary engines available for future newbuild projects. Both parties recognise the importance of future carbon...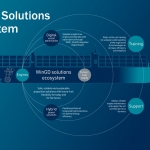 (Posted on 21/09/21)
Engine developer WinGD has developed an ecosystem of solutions around the main engine that enhances energy efficiency and enables a seamless transition to new fuels – the two keys to reducing greenhouse gas (GHG) emissions in line with International Maritime Organization ambitions.The WinGD solutions deploy digital vessel...