Equipment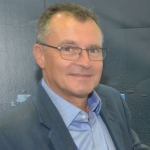 (Posted on 10/01/21)
In the midst of digital technology continuously changing the landscape of the international shipping industry and how ships are operated, market leading developers of smart water quality monitoring technology Rivertrace Limited have published a new white paper on digitalisation, with expert insight into the evolution of smart water...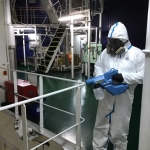 (Posted on 05/01/21)
Rotterdam-based company DisinfectYour.com has launched a new service to help vessel owners and crew respond to COVID-19 outbreaks. The service includes complete disinfection of closed areas on a vessel, as well as care for the crew - including sanitised transfers between the vessel and COVID-safe accommodation in Rotterdam &ndash...
(Posted on 05/01/21)
Current Direct, a new research and innovation project funded by the European Commission's Horizon 2020 programme, will revolutionize the way we move goods and people by water. The vast majority of water transport in Europe is propelled by dirty, noisy diesel engines. By cutting the cost of today's marine battery electric...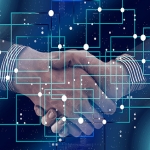 (Posted on 28/12/20)
Data analytics innovator ioCurrents will offer KVH Watch connectivity as part of their vessel maintenance and optimization servicesKVH Industries, Inc. has announced that ioCurrents, a leader in real-time, remote vessel analytics, has joined the KVH Watch Solution Partner programme and will offer KVH Watch connectivity as part of...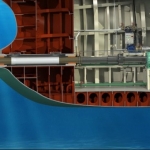 (Posted on 22/12/20)
Thordon Bearings has added to the growing concern over proposed changes to Vessel Incidental Discharge National Standards of Performance (VIDA) requirements, citing far reaching environmental consequences if clauses in the existing document are removed.In a statement submitted to the United States Environmental Protection Agency...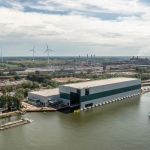 (Posted on 17/12/20)
Over two million tons of high-grade steel coils are handled per year in the All-Weather Terminal (AWT), located next to the premises of Arcelor Mittal steel mill in Ghent, Belgium. The AWT-Ghent was created to store and load steel coils into river barges and sea-going vessels in a covered facility. Thus, the entire operation from...