Equipment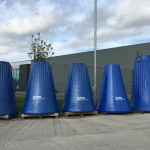 (Posted on 31/07/19)
Superior Industries Inc., a U.S. based manufacturer and global supplier of bulk material processing and handling systems, says it has entered into a strategic partnership with Europe's largest manufacturer of aftermarket crusher parts. For 40-plus years, CMS Cepcor has manufactured premium crusher spares for more than three...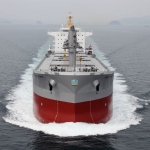 (Posted on 21/07/19)
The technology group Wärtsilä has achieved a new technology benchmark with the introduction of the marine sector's first hybrid installation for a bulk carrier. This innovative system will be installed on the M/V 'Paolo Topic', a bulk carrier built at Onomichi Dockyard in Japan and managed by Marfin Management...
(Posted on 21/07/19)
Cargotec's MacGregor has received clearance from the Chinese competition regulator for the acquisition of the marine and offshore businesses of TTS GroupMacGregor, part of Cargotec, has received a clearance decision from the Chinese competition regulator, SAMR, for the company's acquisition of the marine and offshore...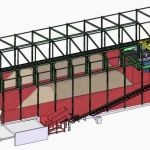 (Posted on 21/07/19)
Founded in Mexico in 1906, CEMEX has grown from a small regional player to one of the world's topcompanies in the global cement industry. A significant part of this development was the acquisition ofRMC in 2005 and today CEMEX is one of the five major cement manufacturers in the UK, operatingfrom three sites – Rugby,...
(Posted on 21/07/19)
White paint doesn't look clean for long. Yet ship coatings of a darker hue absorb more heat, increase the heating, ventilation, and air conditioning (HVAC) requirement and, consequently, electrical load, resulting in higher fuel consumption and emissions.So, what the industry needs is a darker coating that fails to absorb the heat...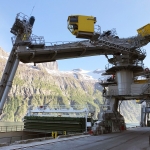 (Posted on 07/07/19)
Bruks Siwertell has completed the on-time installation and successful performance tests of a new 600t/h Siwertell ship unloader at Yara International's Norwegian fertilizer terminal in Glomfjord; 5 kilometers into the Arctic Circle and home to some of the most tightly-controlled environs in the world. "Yara International...