Equipment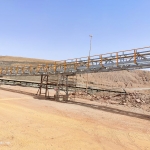 (Posted on 18/11/21)
As part of the project to extend a PAD for heap leaching in Arlit on behalf of the company SOMAIR (Niger), a subsidiary of the ORANO group (France), Bedeschi is responsible for carrying out engineering work and the mechanical and electrical supply of all transport and stockpiling equipment.The challenge of this project was to provide...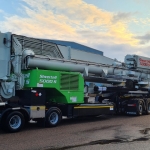 (Posted on 11/11/21)
Bruks Siwertell will deliver two new Siwertell road-mobile ship unloaders for dust-free cement handling operations in North America. Destined for an undisclosed owner, these new 5000 S units will join the company's other existing Siwertell technology. They will provide a flexible, environmentally friendly solution for unloading...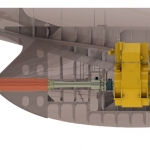 (Posted on 11/11/21)
Berg Propulsion has signed a key supplier and cooperation agreement to provide systems integration capability for Yaskawa Environmental Energy / The Switch permanent magnet (PM) and power electronics products. The cooperation creates a new and combined force offering the robustness and efficiency of propulsion systems where electric...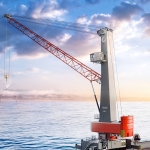 (Posted on 08/11/21)
Leading North American terminal operator LOGISTEC USA Inc. (LOGISTEC) has ordered two new eco-efficient Generation 6 Konecranes Gottwald Mobile Harbour Cranes for their terminal at the Port of Manatee in Tampa Bay, Florida, USA. The order, booked in August, will be handed over by February 2022.LOGISTEC operates 80 terminals in 54...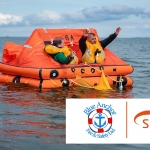 (Posted on 08/11/21)
Global Survival Technology leader Survitec has completed the acquisition of Blue Anchor Fire & Safety Ltd, one of Scotland's leading providers of survival solutions providers to the fisheries, maritime and offshore energy industries.The investment, part of Survitec's expansion strategy, follows the acquisition in...
(Posted on 08/11/21)
KVH Industries, Inc., a global leader of maritime satellite connectivity, announced today that it has expanded its KVH Watch suite of maritime IoT solutions with Cloud Connect, a service designed to utilize advanced edge computing to enable integration of maritime applications and digital services for smart shipping. The Cloud Connect...