Equipment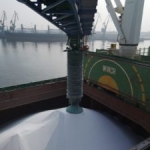 (Posted on 23/12/19)
Cleveland Cascades Engineers have recently supported with the installation and commissioning of a Cascade Chute Loading Alumina located in Vishakhapatnam, India.Cleveland Cascades is a specialist in the design and manufacture of bespoke dry bulk loading chutes. Based in the North East of England, they have built a population of...
(Posted on 23/12/19)
BIO-UV Group has recently strengthened its global partnership network with Hai Cheung Trading (HCT), a specialist marine equipment supplier based in Hong Kong. The strategic alliance aims to reinforce the commercial rollout of the company's BIO-SEA ballast water treatment system across Asia.BIO-UV Group will draw on HCT&rsquo...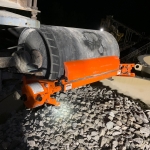 (Posted on 20/12/19)
A new conveyor belt cleaner has been designed with an innovative method of holding the urethane blade in place without the need to mill any slots for holding pins. Combining the benefits of previous designs into one product, the QC1+TM Belt Cleaner from Martin Engineering can be cut to length to fit virtually any application, reducing...
(Posted on 20/12/19)
Nippon Paint Marine Coatings low-friction hull coating system LF-Sea has won a 2020 Japanese Government Award for Global Warming Prevention Activity.Japan's Parliamentary Vice-Minister of the Environment, Tetsuya Yagi, presented the award to NPMC President Seiichiro Shirahata after a Select Committee found the coating system...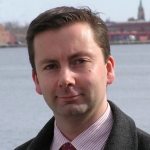 (Posted on 16/12/19)
Industry veteran Manish Singh joins leading maritime knowledge services group as CEO, with Roger Ringstad assuming role of Executive Chairman.Acquired by Oakley Capital in May 2019, Seagull and Videotel collectively serve over 20,000 ships and marine installations globally, helping develop proficiencies for about a million seafarers...
(Posted on 16/12/19)
With the acquisition of Drew Marine's Fire Safety and Rescue (FSR) division, VIKING increases its global volume, reach and technical competencies for marine firefighting equipment services (MFS).VIKING Life-Saving Equipment - the global safety solutions and service provider, announced its acquisition of Drew Marine's...