Equipment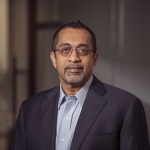 (Posted on 13/02/20)
AVEVA, global leader in engineering and industrial software, has announced an important update to its AVEVA E3D™ design software that addresses the specific needs of the marine sector. Designed with the most up-to-date user interface principles and best practices, intuitive and easy to use AVEVA E3D™ Design software...
(Posted on 13/02/20)
Online e-procurement portal for marine spares and equipment ShipParts.com is taking part in a project to investigate how additive manufacturing, more commonly known as 3D printing, could revolutionise the way in which spare parts are procured and delivered.ShipParts.com has been operating for some five years, and has built up a...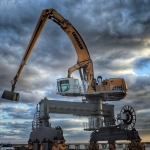 (Posted on 02/02/20)
The LH 150 ET Gantry Port Litronic is not only the first electrically-operated port handling machine in its weight class. It is also the world's largest electricallyoperated Liebherr port handling machine with gantry undercarriage.As well as the largest port handling machine Liebherr has ever produced. The machine was handed over...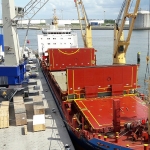 (Posted on 31/01/20)
In the last quarter of 2019, Rhenus Logistics B.V. (Rhenus) ordered an eco-efficient Konecranes Gottwald Model 6 Mobile Harbour Crane for their operations at the Rhenus Deep Sea Terminal, Maasvlakte in Rotterdam, The Netherlands. With commissioning planned for May and handover by June 2020, the crane will handle general, heavy lift...
(Posted on 31/01/20)
WinGD (Winterthur Gas & Diesel) has bolstered its investment in fuel research with the development of a flexible injection system. In a whitepaper released today, 'Flexible Injector to Advance Alternative Fuels Research', the engine designers describe how the concept will play a crucial role in its investigations...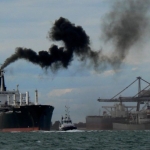 (Posted on 27/01/20)
Alfa Laval has joined the Getting to Zero Coalition, a coordinated effort to fight climate change by introducing zero-emission vessels by the year 2030. Alfa Laval is committed to reaching this vital goal, which is key to decarbonizing the global shipping industry and reaching the International Maritime Organization (IMO) target...