Equipment
(Posted on 01/10/20)
A new facility will bring together Cavotec's capabilities in AI, remote connectivity, high power high speed electrical charging, and battery technology.Cavotec, the world's leading manufacturer of connection and electrification solutions for ports, airports, and a wide variety of industrial applications, will open a new innovation...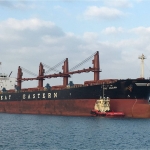 (Posted on 28/09/20)
The Great Eastern Shipping Company (GESCO) is to install ABB Ability Tekomar XPERT engine performance monitoring and diagnostic software across its fleet of 46 bulk carriers and tankers. The development, marking the first time that India's largest private ship owner has rolled out fleetwide engine monitoring software, follows...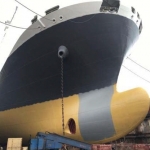 (Posted on 27/09/20)
Nippon Paint Marine has appointed coatings industry veteran Mark Woods as its new business development manager.With a mandate to deliver growth and strengthen Nippon Paint Marine's market share in the bulk carrier and other sectors, Woods will focus on the UK and Monaco markets from his office in London.Woods has more than...
(Posted on 27/09/20)
BIO UV Group, the French manufacturer of the UV-based BIO-SEA ballast water treatment system (BWTS), has extended its collaboration agreement with France-headquartered shipbuilder and repairer PIRIOU Group to strengthen the services the companies offer to shipowners.The partnership agreement, which formalises a five-year relationship...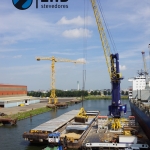 (Posted on 21/09/20)
In July 2020, ZHD Stevedores (ZHD) ordered two eco-efficient Konecranes Gottwald Model 6 Mobile Harbour Cranes for their operations in the Netherlands - one for Dordrecht and one for Moerdijk. With delivery in February and commissioning by the end of March 2021, the cranes will handle dry bulk, steel coils, breakbulk and containers...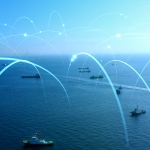 (Posted on 21/09/20)
GTMaritime has launched a new cloud-based tool to automate a key part of the data transfer process between ship and shore, relieving seafarers and shore teams of a growing manual file replication burden. GTReplicate is a cyber-secure solution that automates synchronisation of files and data relating to vessel operation with next...