Equipment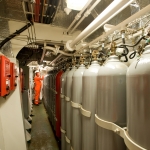 (Posted on 30/06/20)
VIKING Life-Saving Equipment has reported a surge in demand for its one-stop shop Shipowner Agreement concept, following the integration of the Drew Marine Fire Safety and Rescue (FSR) division into its maritime safety solutions business.VIKING Life-Saving Equipment is a global market leader in maritime and offshore safety. Headquartered...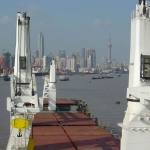 (Posted on 30/06/20)
MacGregor, part of Cargotec, has secured an order to provide cargo handling cranes for four 62,000 dwt general cargo ships to be built in Asia.Scope of supply includes installation of the MacGregor OnWatch Scout condition and predictive monitoring system to support maximum operational availability and performance of the cranes once...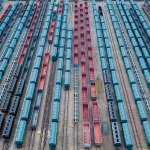 (Posted on 25/06/20)
According to the Ranking of Russia's Top Rolling Stock Manufacturers of 2019 compiled by INFOLine-Analytics, United Wagon Company (UWC, the Group or the Company) was placed first by the number of freight cars produced in Russia (21,000 freight cars) and second among the world's leading manufacturers (after the Chinese...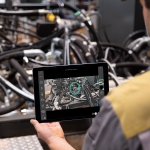 (Posted on 25/06/20)
Liebherr expands its digital product portfolio for crawler cranes, deep foundation equipment and maritime cranes with the development of a Remote Service tool. This improves assistance through visual information and so leads to faster and easier troubleshooting. As part of an extended test phase, all customers will have free access...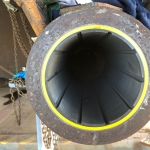 (Posted on 25/06/20)
Excessive bearing and shaft wear resulting in frequent drydockings has led a Louisiana-based workboat operator to improve operational competitiveness and ensure greater equipment usability by converting to a Thordon RiverTough tailshaft system.While Thordon Bearings is unable to disclose the name of the operator, Thordon performed...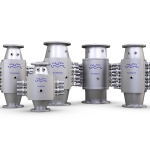 (Posted on 19/06/20)
World leader in heat transfer, centrifugal separation and fluid handling, Alfa Laval – has signed two frame agreements, running over the coming three years, for ballast water treatment systems. The agreements comprise firm orders to deliver Alfa Laval PureBallast 3 to about 40 vessels, with options covering another 40 systems...