Equipment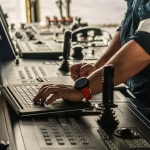 (Posted on 05/06/23)
Digitalisation can only go so far in protecting safe navigation in busy shipping lanes with human involvement essential in guarding against electronic failure, according to a leading provider of Aids to Navigation (AtoN) in the Middle East Gulf.While there are clear benefits associated with the advancement of digital technology...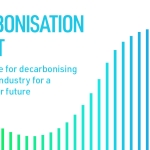 (Posted on 05/06/23)
Inmarsat Maritime, a Viasat business, and a world leader in global, mobile satellite communications, has published its Decarbonisation Toolkit, which outlines a practical blueprint for decarbonisation in the maritime industry.Compiled by maritime innovation consultancy Thetius, the report uses real life examples to set out a framework...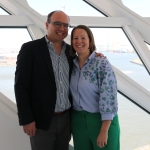 (Posted on 02/06/23)
Belgian logistics and transportation company Zuidnatie NV ordered their first Generation 6 Konecranes Gottwald Mobile Harbour Crane for operations in Antwerp, as they continue to build more capacity while lowering emissions and improving energy efficiency. With delivery in Q3, the crane will be assembled on site for commissioning...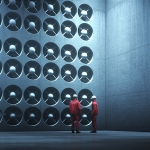 (Posted on 31/05/23)
Norwegian government agency Statsbygg has awarded Framo the development contract to supply pump systems for the Norwegian Ocean Technology Centre, currently under construction in Trondheim. The delivery includes 96 pumps that will pump huge amounts of water to create ocean currents in the research facility's basin.The Centre...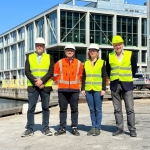 (Posted on 30/05/23)
Technology group Wärtsilä has signed a contract to deliver a Wärtsilä 20 engine to SIMAC, Denmark's leading maritime education centre. The intention is to operate and maintain the engine as part of SIMAC's machinery laboratories, while at the same time deliver power to the local utility...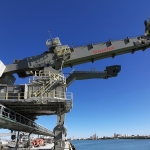 (Posted on 23/05/23)
Bruks Siwertell has secured an order from Senegal Minergy Port SA (SMP) for a high-capacity Siwertell ship unloader for the new port of Bargny-Sendou, which is under construction near Dakar, Senegal, west Africa. Established to undertake the development of this new liquid and dry bulk facility, SMP needed a ship unloading solution...