Equipment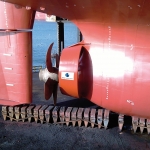 (Posted on 08/05/19)
Within ten years, the Becker Mewis Duct has become a globally successful product. Demand for the energy-saving device is rising again as the new IMO environmental guidelines come into force next year. Accordingly, there will be great interest at the Nor-Shipping trade fair taking place in Oslo from 4 to 7 June 2019. Becker Marine...
(Posted on 08/05/19)
Subsea Industries has won the Arctic Innovation Award 2019 for its Ecospeed non-toxic hull coating. The winner of the award was announced at the Arctic Shipping Forum held at the Paasitorni Congress Centre in Helsinki, Finland.According to the organizers the panel of independent judges, consisting of leading Arctic specialists,...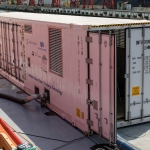 (Posted on 29/04/19)
In less than five months, the IMO's Ballast Water Convention will be extended to cover existing vessels as well as new builds. As of 8 September, all will be required to comply by the time of their first IOPP certificate renewal following that date. To assist vessel owners in meeting their obligations under the convention...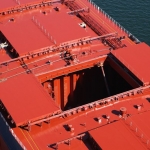 (Posted on 29/04/19)
Cargotec has simplified its leadership structure and combined its Executive Board and Extended Executive Board to form a new Cargotec Leadership Team. The Leadership Team consists of former Executive Board members Mika Vehviläinen, CEO, Mikko Puolakka, Executive Vice President, CFO, Stefan Lampa, President, Kalmar Mobile Solutions...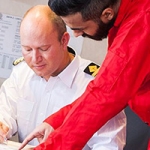 (Posted on 24/04/19)
The leading onboard training provider Seagull Maritime announced today that they have acquired a majority of the shares in Tero Marine.Tero Marine, headquartered in Bergen, Norway, has developed fleet management software for the shipping industry for more than three decades. The company's flagship, TM Master, is recognized...
(Posted on 24/04/19)
Microbiological testing leader LuminUltra Technologies has introduced a cloud-enabled digital platform on which to manage the microbiological quality of all shipboard fuel and water systems, including ballast water.LuminUltra Cloud, available both on-line and off-line, allows end-users to control the data from all sampling, testing...