Equipment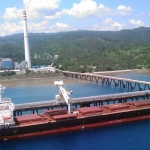 (Posted on 20/04/22)
Bruks Siwertell has commissioned a new Siwertell ST 790 D-type ship unloader to serve Quezon Power Ltd Co's San Buenaventura power plant in Mauban, the Philippines. The newly built 500 MW coal-fired facility is the country's first supercritical power station and is located next to an existing Quezon power plant. The...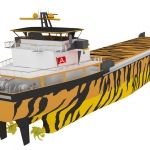 (Posted on 20/04/22)
The Japanese Shipowners' Association has announced that the Japanese shipping industry will take on the challenge of 2050 net zero GHG1. One of its most significant initiatives is e5 Lab Inc., a consortium comprising Asahi Tanker Co., Ltd., Exeno Yamamizu Corporation, Mitsui O.S.K. Lines, Ltd. and Mitsubishi Corporation, with...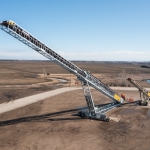 (Posted on 14/04/22)
Superior Industries, Inc., a US-based manufacturer and global supplier of bulk material processing and handling systems, recently completed design and manufacturing work on what they are considering to be the world's largest telescopic radial stacking conveyor.The brand-new TeleStacker Conveyor model is a 48-inch-wide by 210...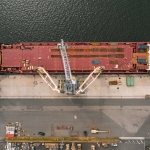 (Posted on 12/04/22)
In 2021, the Liebherr Group achieved a turnover of € 11,639 million. Compared to the previous year, the company posted an overall increase of € 1,298 million or 12.6 %. As a result, the Liebherr Group was almost able to match its previous record year in 2019 in terms of annual turnover.The conditions in the past financial...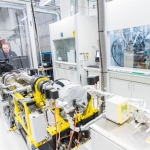 (Posted on 12/04/22)
A powerful consortium of shipping stakeholders is aiming to develop demonstrators for two-stroke and four-stroke marine engines running on ammonia fuel. The Ammonia 2-4 project aims to advance viable concepts for ammonia fuel.The project is coordinated by technology group Wärtsilä, with participation from naval architects...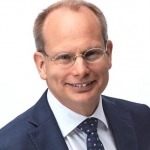 (Posted on 01/04/22)
The technology group Wärtsilä's President and CEO Håkan Agnevall will open the event at the Nor-Shipping Ocean Leadership Conference, where he will address this year's theme of 'Action', discussing the decisive steps needed to decarbonise maritime. Nor-Shipping will take place from 4-7 April...