Equipment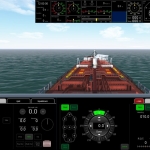 (Posted on 29/01/21)
Columbia Shipmanagement (CSM) has partnered with Wärtsilä Voyage to launch cloud-based simulator training for its Maritime Training Centres Worldwide (including Russia, Latvia, Ukraine, Georgia, Korea, Croatia and the Philippines).The agreement with Wärtsilä's distributor in Manila, AWA Marine, will enable...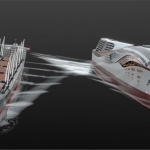 (Posted on 25/01/21)
The technology group Wärtsilä, as part of a consortium led by the University of Vaasa in Finland, will play a major role in an important project aimed at reducing the environmental impact of shipping. Project CHEK – deCarbonising sHipping by Enabling Key technology symbiosis on real vessel concept designs, has been...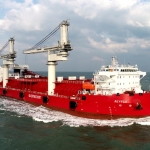 (Posted on 19/01/21)
China's Chengxi Shipyard has handed over the first of twin self-unloading transshipment newbuilds after both owner and builder highlighted successful installation and commissioning for Azipod propulsion.The delivery saw two 1.9-MW Azipod units installed on each of the 21,500-DWT transshipment bulkers for Germany's largest...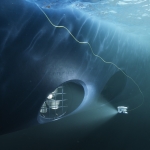 (Posted on 19/01/21)
Global Drone Inspection (GDI), the new subsidiary company of robotic inspection specialists RIMS BV, have introduced the use of ROVs (Remotely Operated Vehicles) for the inspection of in water ship assets.Building on the experience gained by sister company, RIMS BV, who are now an established, class approved supplier of UAV inspections...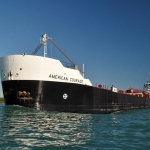 (Posted on 14/01/21)
Wärtsilä Voyage has introduced Wärtsilä SmartMove Suite to the global shipping market. This flagship offering for semi-autonomous sailing features the industry's most advanced sensors and high-accuracy ship control systems, effectively taking the concept of automated dock-to-dock operations to the next...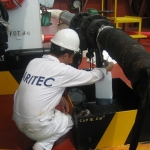 (Posted on 14/01/21)
Maritec Pte Ltd, the fuel and oil testing services company acquired by leading certification company Centre Testing International Group (CTI), is now fully integrated into the group's marine division, leveraging CTI's world-class R&D capabilities to create the world's only purely maritime-focused independent...