Equipment
(Posted on 02/04/19)
KVH Industries, Inc., has introduced the TracPhone V11-HTS, the world's fastest 1 meter Ku/C-band maritime VSAT antenna, designed to deliver data speeds as fast as 20 Mbps down/3 Mbps up to commercial maritime vessels and superyachts around the world. The fast data speeds support the critical needs of commercial ships today...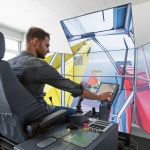 (Posted on 27/03/19)
A new Liebherr simulator is on its way to New Zealand. Port Nelson ordered a classroom solution in order to simulate ship crane and mobile harbour operation. The simulator has even the possibly to add further Liebherr crane modules in the future.Port Nelson at the top of New Zealand's South Island will soon have its own training...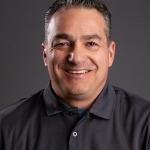 (Posted on 27/03/19)
Superior Industries Inc., a U.S. based manufacturer and global supplier of bulk material processing and handling systems, says industry veteran Cary Octavio is its new territory sales manager for conveyor components in the Northeast United States. Octavio comes to Superior after almost 30-years of sales and service in bulk material...
(Posted on 27/03/19)
The wide range of Hydrex maintenance and repair services includes the on-site installation of additional sea chests required for the intakes and outlets of scrubbers or other purposes. These afloat installations are performed by installing a cofferdam on the hull. Hydrex can help when going to drydock is not an option, if...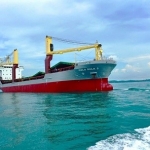 (Posted on 16/03/19)
Oslo-based Bulkship Management AS has chosen Alfa Laval PureBallast 3 for compliance in ballast water treatment. The company has signed a comprehensive fleet agreement that includes 30 PureBallast 3 Compact Flex systems, as well as commissioning and training.Bulkship Management AS is a fast-growing ship management company focused...
(Posted on 16/03/19)
The Danish Maritime Authority (DMA) has officially approved the VIKING LifeCraft Survival Craft as a Novel Life-Saving Appliance, meeting the requirements for replacing conventional lifeboats on passenger ships and advancing progress toward greater safety in large-scale ship evacuation emergencies.Following successful heavy weather...