Equipment
(Posted on 17/04/20)
ABB's electric propulsion, power, energy storage, control and automation technology will be at the heart of the first tug in South Asia capable of switching between low emission liquefied natural gas (LNG) engines and zero-emission battery power. The tug, which will operate in Singapore harbor, has been ordered by Sembcorp...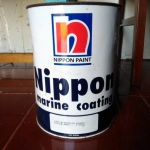 (Posted on 17/04/20)
Nippon Paint and Corning Inc, the US-based technology company, have developed a special coating to protect workers from picking up viruses from painted surfaces.Nippon Paint Marine is a subsidiary of Nippon Paint, a top five global paint supplier.Nippon Paint's Antivirus Kids Paint, developed specifically for frontline hospital...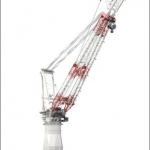 (Posted on 14/04/20)
Liebherr-MCCtec Rostock GmbH has achieved the next milestone in their heavy lift project. Using the new Liebherr portal crane at the port of Rostock, the TCC 78000, the experts of Liebherr and DEME have installed one of the most distinctive parts of the Heavy Lift Crane 295000: the 145 meter long boom.The new Liebherr HLC 295000...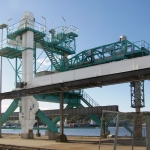 (Posted on 09/04/20)
Belt conveyors are the backbone of all grain handling facilities and grain trading terminals. In this live webinar from Bühler, participants will learn how to select the most appropriate belt conveyor for their operation and how to minimize downtime through timely and expert maintenance. In this webcast you can gain a deep...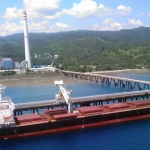 (Posted on 09/04/20)
Bruks Siwertell has won a contract to supply a new coal unloader to returning customer Quezon Power Ltd Co. Based in the Philippines, Quezon has ordered a high-capacity Siwertell screw-type continuous ship unloader to serve the country's first supercritical power station."Excellent environmental performance was a top...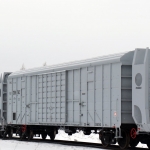 (Posted on 09/04/20)
PJSC Research and production corporation United Wagon Company, the largest producer of freight cars in Russia , is expanding into Azerbaijan's railway market. Two agreements on the supply of the first Tikhvin-produced cars with 25 t axle load bogies on Azerbaijan's railways have been signed with operators Soyuzkontakt...