Equipment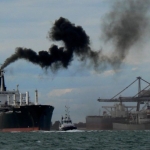 (Posted on 27/01/20)
Alfa Laval has joined the Getting to Zero Coalition, a coordinated effort to fight climate change by introducing zero-emission vessels by the year 2030. Alfa Laval is committed to reaching this vital goal, which is key to decarbonizing the global shipping industry and reaching the International Maritime Organization (IMO) target...
(Posted on 27/01/20)
Research and production corporation "United Wagon Company", Russia's largest manufacturer of freight cars , and the Sibirsky Krai transport company have signed a deal on the supply of a new batch of freight cars running on 25 t axle load bogies. Thirty model 12-9853 gondola cars with unloading hatches and five...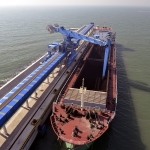 (Posted on 21/01/20)
Bruks Siwertell has completed the delivery of two high-capacity Siwertell 790 D-type unloaders. Ordered to ensure zero dust emissions and spillage-free coal handling, they now operate as a critical part of a large expansion project at the 3,800MW coal-fired Suizhong Power Plant in Liaoning, China."Seaside resorts and large...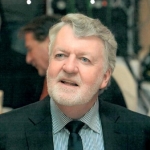 (Posted on 21/01/20)
The Port Equipment Manufacturers Association (PEMA) has appointed Pat O'Leary as its first dedicated Head of Technology, a non-remunerated role to support the Association's growing editorial output on key challenges facing the global ports and terminals sector. Formerly managing director of leading crane manufacturer...
(Posted on 21/01/20)
Following exhaustive system testing and review, market leading developers of smart water quality monitoring technology Rivertrace Limited have received a statement of compliance from DNV GL for their Exhaust Scrubber Washwater Monitor - SMART ESM.Any washwater used by wet scrubber systems to remove pollutants from exhaust gas must...
(Posted on 21/01/20)
ABB Marine & Ports delivered testimony in the US House of Representatives Committee on Transportation and Infrastructure about the future of marine technologies.Underpinning ABB's commitment to tackling the ever-increasing consequences of climate change, ABB Marine & Ports presented a comprehensive approach to...