Equipment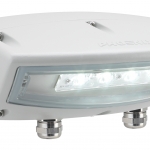 (Posted on 14/05/19)
Phoenix has introduced the latest addition to its durable LED product line – the Wayfinder. Built with custom optics specifically for ports, the Wayfinder has the highest lumen/watt output in its class, delivering 1,100 lumens to accessways, walkways, stairways, platforms and other small areas. This powerful yet compact light...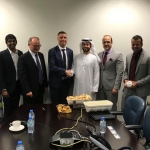 (Posted on 08/05/19)
Abu Dhabi-based shipping company, ADNOC Logistics & Services has entrusted its entire safety equipment servicing to VIKING with a five-year contract.Maritime safety equipment manufacturer and global service provider VIKING Life-Saving Equipment A/S (VIKING) has won a tender to work with world-class shipping company ADNOC Logistics...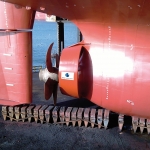 (Posted on 08/05/19)
Within ten years, the Becker Mewis Duct has become a globally successful product. Demand for the energy-saving device is rising again as the new IMO environmental guidelines come into force next year. Accordingly, there will be great interest at the Nor-Shipping trade fair taking place in Oslo from 4 to 7 June 2019. Becker Marine...
(Posted on 08/05/19)
Subsea Industries has won the Arctic Innovation Award 2019 for its Ecospeed non-toxic hull coating. The winner of the award was announced at the Arctic Shipping Forum held at the Paasitorni Congress Centre in Helsinki, Finland.According to the organizers the panel of independent judges, consisting of leading Arctic specialists,...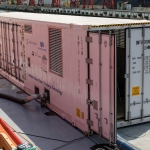 (Posted on 29/04/19)
In less than five months, the IMO's Ballast Water Convention will be extended to cover existing vessels as well as new builds. As of 8 September, all will be required to comply by the time of their first IOPP certificate renewal following that date. To assist vessel owners in meeting their obligations under the convention...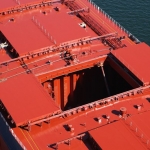 (Posted on 29/04/19)
Cargotec has simplified its leadership structure and combined its Executive Board and Extended Executive Board to form a new Cargotec Leadership Team. The Leadership Team consists of former Executive Board members Mika Vehviläinen, CEO, Mikko Puolakka, Executive Vice President, CFO, Stefan Lampa, President, Kalmar Mobile Solutions...