Equipment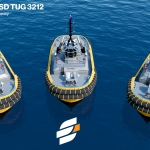 (Posted on 11/05/21)
Damen Shipyards Group has been awarded a contract by Australia-based Engage Marine for the delivery of three ASD Tug 3212. The tug is one of Damen's Next Generations Tugs Series. The vessels in the series combine proven technologies with cutting edge innovation to take an evolutionary step forwards in terms of safety, sustainability...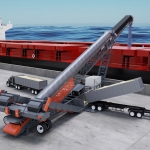 (Posted on 10/05/21)
Superior Industries, Inc., a US-based manufacturer and global supplier of bulk material processing and handling systems, recently completed development of a new model TeleStacker Conveyor for loading dry bulk cargo ships. This multi-purpose, highly mobile conveyor incorporates truck unloading and ship loading capabilities into a...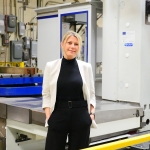 (Posted on 08/05/21)
Anna Galoni has been appointed Chief Executive Officer (CEO) of bearing and seal specialist Thordon Bearings Inc., a Thomson-Gordon Group company.Galoni joined the Burlington, Ontario-headquartered company in 2007 after graduating from Queens University with a Masters' Degree in Epidemiology.Prior to her appointment in April...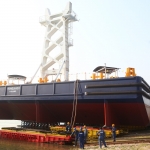 (Posted on 06/05/21)
Damen Yichang Shipyard has launched a 75 x 32 metre Crane Barge into the water. The event was seasonally timed to ensure the correct water depth needed to perform the successful launch of the barge.Damen is building the Crane Barge 7532 for a Panamanian client. Now that the barge is in the water, the yard will make the final preparations...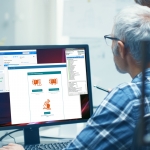 (Posted on 06/05/21)
Danelec Marine's DanelecConnect ship-to-shore data solution and cloud-based infrastructure has changed the industry by providing ship owners and managers unprecedented access to their vessel data. By partnering with ioCurrents, a pioneer in real-time remote vessel analytics and artificial intelligence, the maritime industry...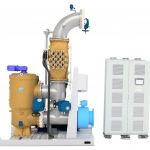 (Posted on 04/05/21)
In order to meet market and customer demand, DESMI has developed two new Ballast Water Management Systems (BWMS) covering bulker solutions and ships sailing in IMO waters only or primarily: CompactClean Bulker and CompactClean OptIMO. These new systems join the DESMI portfolio of BWMS alongside the well-known CompactClean BWMS.&...