Equipment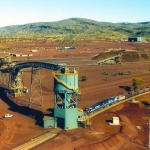 (Posted on 03/12/18)
Thyssenkrupp Industrial Solutions has been awarded one of the largest fabrication and construction projects the company has ever handled in Western Australia. Under the contract, thyssenkrupp will design, supply, construct and commission large-scale stockyard machines for the BHP South Flank iron ore project in the central Pilbara...
(Posted on 03/12/18)
Cleveland Cascades recently supported with site services assistance for South 32 in Bunbury, Australia to optimise the performance of the Ship Loading chute.Cleveland Cascades is a specialist in the design and manufacture of bespoke dry bulk loading chutes. Based in the North East of England, the company has built a population of...
(Posted on 03/12/18)
Superior Industries Inc., an American-based manufacturer and global supplier of bulk material processing and handling systems, says its presence at bauma 2019 will be three-times larger than previous editions of the world's largest trade show. TSuperior plans to showcase its brand new Alliance Low Water Washer. The one-of-...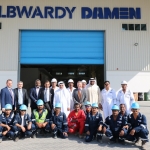 (Posted on 27/11/18)
Albwardy Damen celebrated its tenth anniversary on the 15th of November by officially opening its new ship repair facility at Dubai Maritime City (DMC). Over 100 guests from both the regional maritime industry and the Dubai government joined the Albwardy Damen management team at their new DMC workshop and Dubai HQ for the opening...
(Posted on 27/11/18)
LuminUltra, the Canada-headquartered specialist in microbiological monitoring tools, has completed its acquisition of the Rapid Microbial Solutions (RMS) division of France-based aqua-tools.The acquisition, announced in October, includes the award-winning B-QUA ballast water test kit and aqua-tools' European customer base...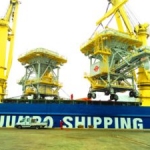 (Posted on 15/11/18)
Bedeschi has been awarded a new contract in Algeria from Zahana Cement Company, a member of GICA Group, for a double roller crusher model RL 850/1500.The contract is on EPC basis and it includes the supply of the new machine, designed for 500t/h of marl, the removal of the existing machine and the installation of the new crusher...