Equipment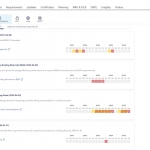 (Posted on 14/06/21)
DNV, the world's leading classification society, has launched Compliance Planner – a new digital tool that enables DNV customers to easily track the requirements and deadlines of legislation for both individual vessels and entire fleets.As both the number and complexity of international shipping regulations continues...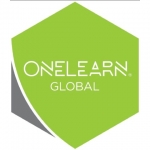 (Posted on 14/06/21)
Shipping and maritime companies hoping to attract Generation Z (Gen Z) talent should develop personalised and interactive eLearning programmes featuring video content and bold colours, according to education industry research and experts.In an FE News blog on Gen Z (those born after 1996), Sam Blyth from learning management systems...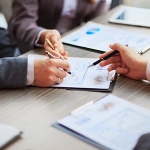 (Posted on 09/06/21)
Ocean Infinity, the marine robotics company has to announced that it has acquired maritime services company, Ambrey.Ambrey's team of maritime professionals deliver a range of bespoke offshore services including, security, crisis and risk management, intelligence, insurance, fleet operation and vessel design and build.The acquisition...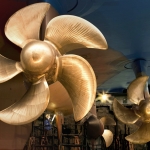 (Posted on 09/06/21)
As Azipod propulsion enters its fourth decade of production, the latest episode of the ABB DECODED podcast explores the technology that is revolutionizing the maritime industry beneath the waves, with engineers Jukka Varis and Ole-Jacob Irgens.ABB's Azipod propulsion system has brought huge advances to the maritime industry...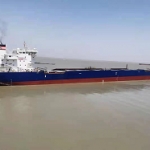 (Posted on 07/06/21)
Captain Henry Jackman, the 34,864dwt dry bulk cargo carrier China's Jiangsu Yangzi-Mitsui shipyard delivered to Algoma Central Corporation in April, will begin trading on the Great Lakes-St. Lawrence Seaway in June with a water lubricated shaft arrangement from Thordon Bearings.The state-of-the-art vessel, Algoma's fifth...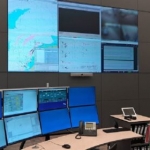 (Posted on 07/06/21)
The technology group Wärtsilä announces the divestment of Delivery Centre Santander ("DCS") to Javier Cavada Corporación Cantabria ("JCCC"). Delivery Centre Santander is a state-of-the-art foundry able to cast the highest grades of NiAlBronze alloys. The facility located in Santander, Northern...