Equipment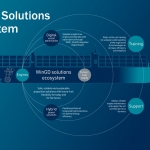 (Posted on 21/09/21)
Engine developer WinGD has developed an ecosystem of solutions around the main engine that enhances energy efficiency and enables a seamless transition to new fuels – the two keys to reducing greenhouse gas (GHG) emissions in line with International Maritime Organization ambitions.The WinGD solutions deploy digital vessel...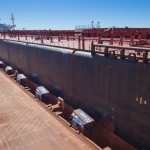 (Posted on 16/09/21)
Cavotec is to open a new office in Malaysia to create a stronger presence in the Asian market. Opening the new office is a key part of Cavotec's strategy to further leverage its strong position in the fast-growing markets for electrification and automation of ports in Asia and around the world."The Ports & Maritime...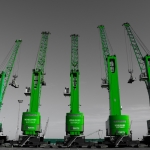 (Posted on 13/09/21)
Belgium's Goeyvaerts-R bvba (Goeyvaerts) has ordered two new eco-efficient Generation 6 Konecranes Gottwald Mobile Harbour Cranes for their growing rental fleet across ports in the Netherlands and Belgium. The order, booked in July, will be handed over in November 2021.Goeyvaerts, a longtime Konecranes customer, is a family...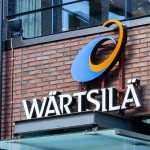 (Posted on 13/09/21)
Wärtsilä will take a central role in developing maritime carbon capture & storage (CCS) technologies as one of the leading partners in the LINCCS (linking carbon capture and storage) consortium.The LINCCS project is focused on reducing costs for new carbon storage facilities by 70% and advancing the development of...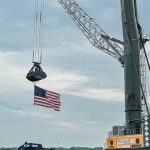 (Posted on 07/09/21)
The Toledo-Lucas County Port Authority has taken delivery of new Liebherr mobile harbour crane technology. The port is already successfully operating two LHM 280 for bulk handling operation for many years and is now preparing for future challenges. A new LHM 550 will give TLCPA the opportunity to handle bigger grabs and heavier...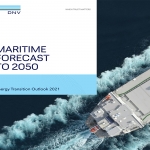 (Posted on 02/09/21)
DNV, the world's leading classification society, has launched its latest Maritime Forecast to 2050, part of the Energy Transition Outlook (ETO) suite of reports. Conceived to help shipowners navigate the technologies and fuels needed to meet global greenhouse gas (GHG) targets, the report features an updated carbon risk management...