Orders received and order book at new record for Cargotec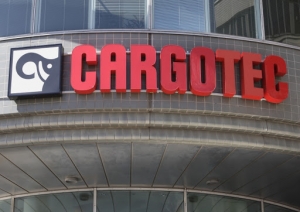 (Posted on 25/07/22)
Cargotec's half-year financial report January–June 2022 has revealed that supply chain challenges and market uncertainty are expected to continue despite the companyannouncing an all-time high comparable operating profit. Cargotec's business areas Kalmar, Hiab and MacGregor are pioneers in their fields.
Cargotec's CEO Mika Vehviläinen said, "Record quarter, progress in refocused strategy execution. The second quarter was successful for Cargotec. Our personnel did an excellent job in a challenging operating environment, making our good performance possible. Our orders received, order book and comparable operating profit reached all-time records. Also our sales grew significantly compared to the comparison period.
Despite the cost level increases, our margins have remained at a good level which demonstrates our business agility and effective pricing. We again made price increases required by the market situation during the second quarter and continue to monitor the situation. The success was particularly prominent at Hiab, which reached record high sales and comparable operating profit in the second quarter.
We published our refocused strategy during the previous quarter. We have progressed determinedly with the strategy, taking the first important steps on it. In May, we announced plans to combine the strategic business units Kalmar Mobile Solutions and Kalmar Automation Solutions. After the reporting period, we announced that Kalmar and Rainbow Industries Co. Ltd. (RIC) have entered into an agreement whereby Kalmar would transfer heavy cranes' related intellectual properties and assets to RIC in China. The agreement would strengthen Kalmar's strategic transfer to focus on offering industry shaping, eco-efficient cargo handling equipment. Further, Kalmar continues to offer crane automation and crane related services for its customers globally.
As part of our refocused strategy we also initiated the evaluation of strategic options of MacGregor including a potential sale of the business. MacGregor's second quarter result was still burdened by the investments made to the offshore segment, low sales and delays in the service's spare part deliveries as well as the weak profitability of the first offshore wind power projects. Despite low sales, MacGregor business has been profitable in the merchant sector and services. During the quarter, MacGregor's orders received increased by 78 percent to EUR 301 million, reflecting the strong demand of the merchant vessels.
In accordance with our strategy, we continued to focus on R&D during the second quarter. Our R&D investments increased by over 10 percent compared to the comparison period. We launched several new eco-efficient products during the quarter and, in response to the logistics industry's growing demand for electric solutions, invested in expanding the Kalmar manufacturing plant in Kansas, USA. Our eco portfolio sales increased by 25 percent from the comparison period.
The service business growth continued as well with sales up by 13 percent and orders received by 9 percent. In the second quarter service sales constituted 32 percent of our total sales.
Our starting position for the latter half of the year is good. Even though market forecasts have been cut during the quarter, our markets are still estimated to grow. Despite the surrounding uncertainty, we enter the second half of the year in a good position with a strong balance sheet and a record order backlog. The supply chain challenges are expected to continue also during the second half of the year. In Cargotec's business the third quarter is typically less active than the second quarter. We also anticipate the third quarter sales mix to be slightly weaker than in the second quarter."
Latest News
(Posted on 27/09/23)
EMS-Tech Inc., a global leader in engineering and innovation within the dry bulk material handling industry... Read more
(Posted on 26/09/23)
MacGregor, part of Cargotec, has received a significant, more than EUR 25 million order for general... Read more
(Posted on 26/09/23)
HEMEXPO, Hellenic Marine Equipment Manufacturers and Exporters, a leading suppliers and exporters association... Read more
(Posted on 19/09/23)
ClassNK has conducted third-party certification for the CO2 emissions reductions of "JGreeX&trade... Read more
(Posted on 12/09/23)
Charterers can save hundreds of thousands of dollars of unnecessary demurrage costs by drilling down... Read more
(Posted on 08/09/23)
Nippon Kaiji Kyokai (ClassNK) has joined the major classification societies to amend its rules relating... Read more
(Posted on 08/09/23)
On behalf of SLPLUS Holding and based on their trust in Feyz Group's operational capabilities,... Read more
(Posted on 08/09/23)
Leading corporate wellbeing provider OneCare Solutions (OCS) has launched the OneCare Solutions Mobile... Read more
(Posted on 04/09/23)
With CCS-Ready scrubbers now being sold at pace, Wärtsilä's studies across a range of... Read more
(Posted on 04/09/23)
German Ship Repair Jamaica Limited (GSRJ), a private joint venture of German, Turkish and Jamaican investors... Read more