Inmarsat joins with Sailors' Society to support seafarer wellness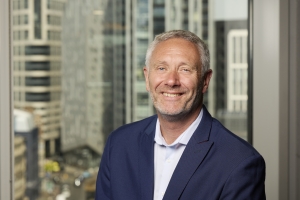 (Posted on 05/08/22)
Global, mobile satellite communications company Inmarsat is lending its support to seafarer welfare by sponsoring a series of virtual wellness conferences run by maritime charity Sailors' Society.
The conferences have been designed exclusively for maritime school students and will explore the all-important subject of wellbeing and mental health with cadets as they embark on their careers at sea.
Held in partnership with maritime colleges around the globe, the four events will focus on key and current issues facing cadets today, drawing on material from Sailors' Society's pioneering Wellness at Sea programme.
Peter Broadhurst, Senior Vice President Safety & Regulatory, Inmarsat said: "We're delighted to be partnering with Sailors' Society on the Wellness at Sea Maritime Schools' Conferences 2022.
"Several high-profile incidents have drawn attention to the difficulties facing seafarers, with the infamous crew-change crisis depriving shipboard personnel of timely shore leave and repatriation.
"We recognise that staying connected with friends, family and the outside world is a necessity for seafarer welfare – a fact that is now recognised in the recent amendments to the Maritime Labour Convention - and we continue our efforts towards improving seafarer welfare and connecting crew isolated at sea."
Hosted online with technical support from The UK P&I Club, and serving maritime schools in India, the Philippines, Greece and Africa, each conference will be tailored to the region and feature internationally renowned speakers.
The first event is being held in collaboration with maritime schools in India, gold sponsors Inmarsat and bronze sponsors Fleet Management Limited, on 3 August.
Additional events will be held in Africa (21 September), the Philippines with gold sponsors A.M. Nomikos (22 September), and Greece (20 October).
Sailors' Society's CEO Sara Baade said: "We're extremely grateful to our gold sponsors Inmarsat for their support.
"Seafarers experience a unique set of challenges as they transport 90 per cent of goods around the world. Away for many months, feelings of loneliness and isolation are not uncommon, so it's vital that their wellbeing is cared for right from the beginning of their careers.
"These events will equip cadets with the tools and knowledge not only to understand their own but others' wellbeing, as well as how to access help should they need it."
Latest News
(Posted on 27/09/23)
EMS-Tech Inc., a global leader in engineering and innovation within the dry bulk material handling industry... Read more
(Posted on 26/09/23)
MacGregor, part of Cargotec, has received a significant, more than EUR 25 million order for general... Read more
(Posted on 26/09/23)
HEMEXPO, Hellenic Marine Equipment Manufacturers and Exporters, a leading suppliers and exporters association... Read more
(Posted on 19/09/23)
ClassNK has conducted third-party certification for the CO2 emissions reductions of "JGreeX&trade... Read more
(Posted on 12/09/23)
Charterers can save hundreds of thousands of dollars of unnecessary demurrage costs by drilling down... Read more
(Posted on 08/09/23)
Nippon Kaiji Kyokai (ClassNK) has joined the major classification societies to amend its rules relating... Read more
(Posted on 08/09/23)
On behalf of SLPLUS Holding and based on their trust in Feyz Group's operational capabilities,... Read more
(Posted on 08/09/23)
Leading corporate wellbeing provider OneCare Solutions (OCS) has launched the OneCare Solutions Mobile... Read more
(Posted on 04/09/23)
With CCS-Ready scrubbers now being sold at pace, Wärtsilä's studies across a range of... Read more
(Posted on 04/09/23)
German Ship Repair Jamaica Limited (GSRJ), a private joint venture of German, Turkish and Jamaican investors... Read more