Shipping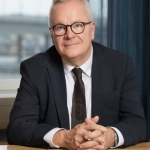 (Posted on 23/01/23)
In a pivotal move aimed at further strengthening The Swedish Club's long-term position in the global market, the Club has announced the following management changes taking place during late Spring 2023.Lars A. Malm will become Managing Director and Area Manager in the Club's Hong Kong office, contributing with his broad...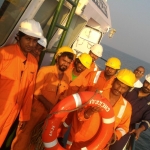 (Posted on 16/01/23)
International crewing expert Danica Crewing Specialists now has a presence in Mumbai, boosting its recruitment and crew supply operation with Indian seafarers.Announcing the new office, Henrik Jensen, CEO of Danica Crewing Specialists, said, "India is one of the key providers of ships' crew and boasts many excellent...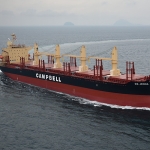 (Posted on 10/01/23)
Bahamas-based ship-management group Campbell Shipping has extended its relationship with Inmarsat, a world leader in global, mobile satellite communications, with an agreement that adds Fleet Care and Fleet Secure Endpoint to its existing 12-vessel Fleet Xpress solution. Campbell Shipping will now be able to carry out remote maintenance...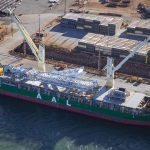 (Posted on 10/01/23)
AAL's scheduled monthly 'Asia to Australia West Coast Liner Service' (AUWC) recently provided the perfect solution for global project logistics provider NMT and its client, industrial engineering giant Thyssenkrupp Industrial Solutions.The operation involved the transport of 20,000 freight tonnes of fabricated...
(Posted on 10/01/23)
Tindall Riley & Co Ltd./ the Managers of Britannia P&I announce that on 5 January 2023 it acquired its former exclusive correspondent, B Americas P&I LLC, and has renamed it TR(B) Americas Inc. Going forward TR(B) Americas, which is based at 1 Rockefeller Plaza in New York, will operate as a full regional hub of the...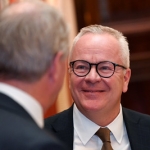 (Posted on 04/01/23)
The Swedish Club has welcomed in the New Year, when it formally greeted its incoming Managing Director, Thomas Nordberg, on the first day in his new role.Thomas has spent the last four months behind the scenes with the Club, and is now more than ready to hit the ground running:"I am delighted to have been given the opportunity...