Shipping
(Posted on 07/10/20)
Britannia P&I Club's overall credit rating has once again been confirmed as 'A' (stable) by S&P Global Ratings, the world's leading independent credit ratings provider. S&P added that Britannia's outlook remains stable over the next two years, based on its view that the Club's current...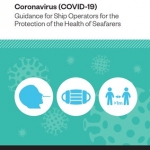 (Posted on 02/10/20)
A great deal has changed since March, when the International Chamber of Shipping (ICS) first issued guidance for the global shipping industry to help combat the spread of COVID-19. The entire world has been affected, seeing 32 million cases and around one million deaths globally*. Whilst deaths, and indeed infection rates on ships...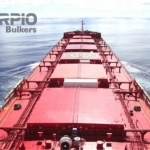 (Posted on 01/10/20)
Scorpio Bulkers, Inc. has announced that the Company has entered into an agreement with an unaffiliated third party to sell the SBI Rock, a 2016 built non-scrubber-fitted Kamsarmax vessel, for a price slightly in excess of $18 million. Delivery of the vessel is expected to take place in the fourth quarter of 2020. The sale is expected...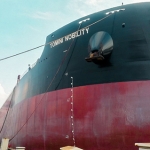 (Posted on 01/10/20)
Tomini Shipping a leading ship owner and operator, has again added to its fleet of dry bulk carriers with the arrival of a Kamsarmax and Ultramax.The Dubai based shipping company welcomed Tomini Nobility a 81093 DWT newbuild and Tomini Integrity a 2016 Japanese built 60,220 DWT bulk carrier into its fleet."These additions...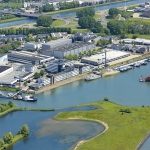 (Posted on 01/10/20)
Damen Shipyards Group has completed the transformation of the corporate governance structure into a separate Executive Board and a Supervisory Board with the appointment of three new external, independent Supervisory Board members: Jurgen van Breukelen, Bert Greven and Henk Rottinghuis. The chairmanship of the Supervisory Board...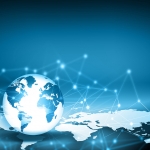 (Posted on 28/09/20)
Inmarsat, the world leader in global mobile satellite communications, will extend its unique 'three-in-one' Fleet LTE coverage for offshore service vessels to the Gulf of Mexico, following successful trials with V.Ships Offshore in the North Sea area.In conjunction with Inmarsat's service provider One Net, the...