Shipping
(Posted on 08/06/18)
International law firm Hill Dickinson has bolstered its marine and corporate capabilities with the appointments of finance and corporate partner Jasel Chauhan, senior associate Anthony Paizes and legal assistant Foteini Sfyndili to its Piraeus office.Jasel joins from HFW where he headed the ship finance and corporate practice in...
(Posted on 08/06/18)
Hempel, the leading global coatings manufacturer, has applied Hempaguard, its award-winning fouling defence coating, to more than 1000 ships. The one thousandth full-vessel coating was achieved in April.The unrivalled fuel-saving properties of Hempaguard means that, collectively, the owners of these 1000 vessels have reduced their...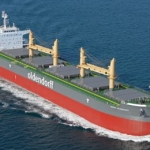 (Posted on 31/05/18)
The Sustainable Shipping Initiative (SSI), a pioneering coalition of companies from across the global shipping industry, have announced that the dry bulk shipowner and operator Oldendorff Carriers has become a member.Oldendorff joins other SSI members, including ABN-Amro, AkzoNobel, Bunge, China Navigation, IMC Shipping, Lloyd&rsquo...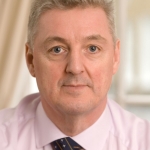 (Posted on 31/05/18)
Global market-leader in flue gas treatment and desulphurisation, LAB, part of the CNIM Group, today challenged the shipping industry to consider lifecycle costs, including the cost of repairs, maintenance, and shipyard time, as part of the analysis when selecting exhaust gas cleaning, or scrubber, technology.Part of the industrial...
(Posted on 31/05/18)
The ambitious CO2 reduction targets set by the UN International Maritime Organization (IMO) for the year 2050 can only be delivered with the global rollout of zero CO2 fuels and propulsion systems says the International Chamber of Shipping (ICS). Speaking at the annual Summit of Transport Ministers hosted by the OECD...
(Posted on 31/05/18)
Seagull Maritime has introduced a13-part elementary first aid refresher series.From a new trainee to the Master, all crewmembers on board a vessel must be trained and ready to deliver effective first aid in the event of a medical emergency. Whether treatment is given to counteract shock, relieve pain or prevent further injury or...