Shipping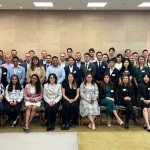 (Posted on 15/09/22)
Previously known as Members' Training Week, the Britannia P&I Academy provides a week-long programme of training and networking.Representatives from Britannia Members from around the world are in London this week for a programme of presentations, workshops and networking events designed to improve delegates' knowledge...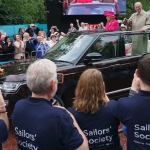 (Posted on 09/09/22)
International maritime charity Sailors' Society has joined the British nation and Commonwealth in sending condolences and grateful thanks for the 70 years of dedicated service Her Majesty Queen Elizabeth II has given as monarch and as the charity's Patron. Sailor's Society Chairman Peter Swift said: "We have...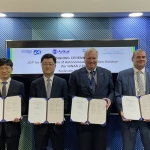 (Posted on 09/09/22)
DNV has signed a memorandum of understanding (MOU) with maritime industry technology leaders HHI, AVIKUS and Liberian International Ship & Corporate Registry (LISCR) to collaborate on autonomous ship technology developments.The Hyundai intelligent Navigation Assistant System (HiNAS 2.0) is an AI-based navigation solution that...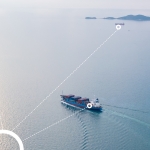 (Posted on 09/09/22)
ABB and shipping company Wallenius Marine today introduced OVERSEA – the maritime industry's first digital offering and fleet support centre available as a service. The two companies have developed OVERSEA to help ship owners, operators and managers enhance the efficiency and sustainability of vessel operations.OVERSEA...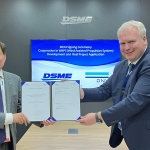 (Posted on 07/09/22)
Daewoo Shipbuilding & Marine Engineering (DSME) and DNV have signed a memorandum of understanding (MOU) to establish energy-saving wind assistance propulsion technology.Wind-assisted propulsion will be the focus of a major innovation drive between DSME and DNV as part of shipping's global decarbonization efforts. Gastech...
(Posted on 07/09/22)
Data analytics specialist ioCurrents and ScanReach, a groundbreaking maritime wireless IoT solutions provider, have formed a strategic partnership to help ship operators and the offshore sector become more efficient and sustainable.ScanReach has spent years researching and testing its systems so that it can confidently offer the...