Shipping
(Posted on 18/06/20)
Global ship management company V.Group has produced a series of discussion papers entitled 'Life After Lockdown'.Each paper focusses on a specific area of maritime operations affected by the Covid-19 pandemic and sets out some of the key lessons learned.Aimed at stimulating debate, the papers challenge some of the long...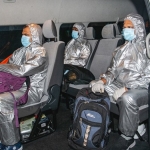 (Posted on 15/06/20)
Genco Shipping & Trading Limited, the largest U.S. headquartered dry bulk shipowner focused on thetransportation of major and minor bulk commodities globally, announced the successful full crewchange of the Genco Liberty, a 180,032 DWT Capesize vessel, marking the first full crew changeunder new COVID-19 protocols in Singapore...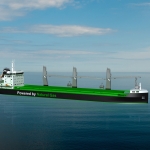 (Posted on 15/06/20)
ESL Shipping, the leading carrier of dry bulk cargoes in the Baltic region, today announced that its vessel m/s Viikki was fueled in Raahe, Finland with 100% renewable liquefied biogas (LBG) to transport iron ore for the Swedish steel company SSAB. This marks the first time when 100% renewable LBG is used in maritime transport in...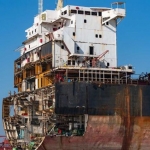 (Posted on 12/06/20)
DNV GL, the world's leading classification society, has launched a new guidance on recycling to help shipowners navigate a regulatory environment that is becoming increasingly complex. With the IMO Hong Kong Convention not yet in force, strict enforcement of the EU Ship Recycling Regulation (EU SRR) and the EU Waste Shipment...
(Posted on 12/06/20)
The ever-increasing pace of digital connectivity on board ship has led to the rapid development of onboard communications. Digitalisation is challenging traditional shipping practices, and the shipping industry demands instant access to information. In addition to ensuring safe implementation of these new ways of working the International...
(Posted on 12/06/20)
Synergy Group seafarers have made a substantial collective contribution in support of a charity established to combat COVID-19 and provide relief for those most in need.Thousands of employees of Synergy Group, one of the world's leading ship management companies, have donated a day's pay to the Prime Minister's Citizen...