Shipping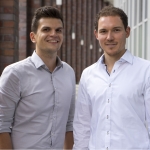 (Posted on 20/03/23)
Shipzero is enabling transport and logistics companies to create transparency about their emissions data throughout the supply chain. The Hamburg-based data platform received seven-figure growth funding for further product development and internationalization. Through the data-based processing and analysis of transport data, the...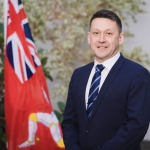 (Posted on 07/03/23)
The Isle of Man Ship Registry (IOMSR) has become an associate member of The International Association of Dry Cargo Shipowners (INTERCARGO). IOMSR was also recognised as one of the world's top flag states by the International Chamber of Shipping (ICS) in its respected annual Flag State Performance Table published at the beginning...
(Posted on 07/03/23)
The wellbeing of crew members is becoming more important to shipping companies says leading catering management provider MCTC, as firm expands and moves to bigger offices to accommodate its growing team.MCTC has recently moved its headquarters to another base in Limassol, Cyprus, as it is attracting more clients who are investing...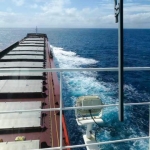 (Posted on 28/02/23)
Canada based Algoma Central Corporation has reported its results for the year ended 31 December, 2022. Algoma owns and operates the largest fleet of dry and liquid bulk carriers operating on the Great Lakes - St. Lawrence Seaway, including self-unloading dry-bulk carriers, gearless dry-bulk carriers and product tankers.Algoma delivered...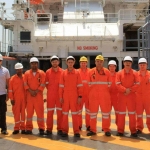 (Posted on 24/02/23)
Ukrainian seafarers have largely returned to international shipping thereby restoring balance in crew availability, reports Danica Crewing Specialists on the anniversary of the war in Ukraine which impacted crewing rotations and seafarer welfare on a huge scale.Demonstrating their resilience in the face of horrendous adversity,...
(Posted on 24/02/23)
The Chairs of the Round Table of International Shipping Associations met in Athens last week to renew their collaboration, in the first physical meeting since 2019.The leaders of the major shipping industry trade associations: Paolo d'Amico, Chairman of INTERTANKO, Sabrina Chao, President of BIMCO, Dimitrios Fafalios, Chairman...