Shipping
(Posted on 13/12/22)
Leading maritime software provider Dualog is delighted to announce that Spring Marine Management S.A., a ship manager based in Athens, Greece, has added Dualog Drive data transfer service to improve the management of their fleet of 25 vessels.A key challenge for many shipping companies is to reduce manual work and eliminate time...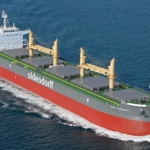 (Posted on 05/12/22)
Oldendorff Carriers, one of the world's leading dry bulk operators, has signed a deal that will see it invest in leading maritime digital solutions provider Alpha Ori Technologies (AOT). An Oldendorff Carriers' representative will also join the AOT board.AOT's digital solutions are increasingly being adopted by...
(Posted on 05/12/22)
GAC Group has acquired Finland-based ESL Shipping's Swedish subsidiary Norra Skeppningsgruppen (NSG), marking the second Swedish ship agency purchase by GAC this year. The transfer of NSG to GAC Sweden was completed today 1 December.Established in 2015 and a part of ESL Shipping since the autumn of 2019, NSG provides a range of...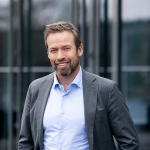 (Posted on 01/12/22)
Norwegian technology company Klaveness Digital has announced the formation of its first Board of Directors. Established in October 2022, the Board blends the internal expertise of Torvald Klaveness together with external members that possess strong track records in B2B SaaS (Software-as-a-Service) enterprise growth.Klaveness Digital...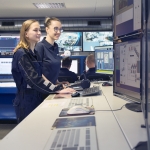 (Posted on 01/12/22)
Swiss marine power company WinGD has become the first marine engine designer to gain cybersecurity type approval for its engine control system, ahead of mandatory regulations due to enter force in 2024. Classification society DNV has granted WinGD Control Electronics (WiCE) an SP1 type approval, aligning with International Association...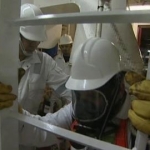 (Posted on 29/11/22)
InterManager has welcomed a commitment by the International Maritime Organization (IMO) to review guidance governing safe working in enclosed spaces onboard ships.Heralding the move as a significant step forward in crew safety, the association says it will work with the IMO, Flag States, and other maritime partners to ensure that...