Shipping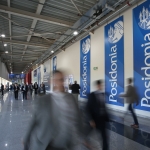 (Posted on 21/02/22)
Posidonia 2022 will be held this summer from 6-10 June, with the 27th edition of the event gearing up to welcome the international maritime community back to its Athens Metropolitan Expo venue, following the pandemic-induced disruption of the 2020 event.Already, nearly 90% of the exhibition floor is committed, and as new bookings...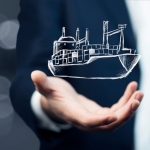 (Posted on 21/02/22)
Maritime Medical and Public Health specialist VIKAND has announced that it is partnering with the Global Maritime Forum to work collaboratively with liked-minded shipping companies to establish robust ecosystems to help improve seafarer human sustainability.This initiative concurs with the Global Maritime Forum's founding...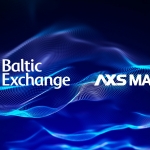 (Posted on 15/02/22)
Subscribers to Baltic Exchange information will now be able to access its indices via AXSMarine's chartering and analytical SaaS platforms. This is a powerful combination for charterers, shipowners, shipbrokers and freight analysts, delivering sharp actionable insights.Founded in 2000, AXSMarine is a global provider of online software...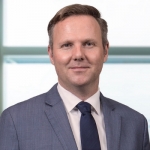 (Posted on 15/02/22)
Seably, the global online marketplace, has welcomed the Synergy Marine Group as a new corporate customer on its digital platform for bespoke maritime training.The Synergy Group is one of the world's leading ship managers. Headquartered in Singapore, and spanning a network of 25 offices in 13 countries, it employs more than...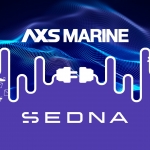 (Posted on 11/02/22)
AXSMarine, a leading provider of SaaS shipping software and data for Drybulk, Tanker, and Containerships, has partnered with SEDNA, an intelligent email solution, to streamline email data flow processing for the shipping industry. The AXSMarine and SEDNA integration will boost workflow efficiency, delivering users seamless use of...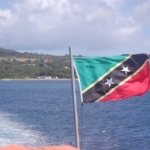 (Posted on 11/02/22)
St Kitts & Nevis Ship Registry (SKANReg) has made a sea change in its fundamental operations.Buoyed by its significant elevation to a mid-point in the Paris MoU Grey list last year (2021), the Registry has deliberately turned away from ever increasing tonnage numbers to focus on quality of its registered vessels.Despite the...