Shipping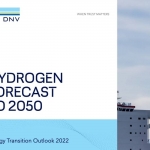 (Posted on 20/06/22)
Hydrogen has a crucial role in decarbonizing the world's energy system, but uptake will be too slow. Governments need to make urgent, significant policy interventions, according to a new report by DNV.In Hydrogen Forecast to 2050, DNV predicts the amount of hydrogen in the energy mix will be only 0.5% in 2030 and 5% in 2050...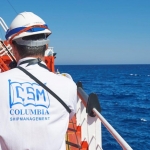 (Posted on 20/06/22)
Columbia Aurus Ship Management will tap into the Indian crewing market to further consolidate Columbia's march eastwards.Columbia Shipmanagement (CSM) has signed an agreement with Aurus Ship Management to explore various ship management opportunities in the Indian market.As part of the agreement, Aurus Ship Management will...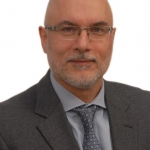 (Posted on 12/06/22)
It would be a mistake to place responsibility for meeting IMO's zero emission shipping targets fully on the shoulders of the shipping industry, the International Association of Dry Cargo Shipowners, INTERCARGO, has warned, as the International Maritime Organization's Marine Environment Protection Committee meeting (IMO...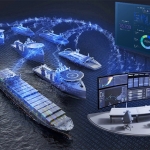 (Posted on 12/06/22)
Bureau Veritas (BV), one of the world's leading ship classification societies, Laskaridis Shipping and smart tool provider METIS Cyberspace Technology have agreed to embark on a pilot project to develop and apply a new BV SMART 3 Class notation covering the use of augmented data in ship operations.Modern ships increasingly...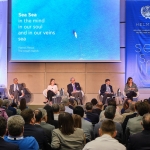 (Posted on 08/06/22)
Shipping is required to face the complex challenges placed by the progressively stricter IMO and EU environmental legislation and the financial issues related thereto, according to Greek Minister of Maritime Affairs and Insular Policy, Mr Ioannis Plakiotakis.In his keynote address during the opening panel of the HELMEPA Conference...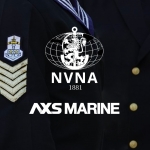 (Posted on 08/06/22)
AXSMarine, a leading provider of SaaS shipping software and data for Dry Bulk, Tanker, and Container vessels, and the Nikola Vaptsarov Naval Academy, Bulgaria's oldest technical institution, have signed a framework agreement for academic collaboration. AXSMarine has provided the Academy with access to its AXSDry chartering...