Shipping
(Posted on 13/02/20)
Leading Classification Society ClassNK granted an Approval in Principle (AiP) based on its Rule Part N which adopts IGC Code and its Guidelines for Ships Using Low-Flashpoint Fuels" to Kawasaki Heavy Industries, Ltd (KHI) for their LPG fuel supply system.Utilizing the expertise from the design and construction of LPG carrier...
(Posted on 13/02/20)
Survitec's Marine Training Academy in Stonehaven, Scotland, has been certified as a recognised provider of maritime safety equipment training, following the successful audit of the facility by classification society DNV GL.The Stonehaven audit follows certification last year of Survitec training academies in Singapore and...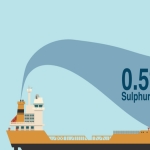 (Posted on 02/02/20)
The transition to low sulphur fuels has so far been smooth, thanks to the efforts of shipping industry stakeholders in preparing for the change, which entered into force on 1st January this year.However, there are some issues arising over the margin for error in testing the sulphur content and the presence of sediment is causing...
(Posted on 02/02/20)
Flow Water Technologies has reported a marked increase in interest in its FlowSafe DCD 2000 Disinfectant Unit following recent comments by the International Transport Worker's Federation (ITF) and World Health Organisation (WHO) regarding the need for vigilance and maintenance of good hygiene practices."While we've begun...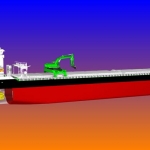 (Posted on 31/01/20)
The technology group Wärtsilä has been selected to provide the complete system design and full equipment scope for two new 9300 DWT self-discharging bulk carriers featuring hybrid propulsion. The ships will be the first of their kind to be fitted with a hybrid propulsion solution. They are being built for Norway'...
(Posted on 31/01/20)
The Maritime Port Authority of Singapore has reported that on 29 January 2020, there was a confirmed case of a crew member with the Wuhan coronavirus infection, who was working onboard a ship in Singapore waters. The MPA has urged the shipping community to take precautionary measures, as well as to remain vigilant and adopt...