Shipping
(Posted on 08/06/20)
Skuld has announced that it has reached an agreement with The RiverStone Group ("RiverStone") for the sale of its Lloyd's Syndicate 1897, which was placed into run-off in July 2019. The transaction is subject to regulatory approval.Following a competitive process which began in autumn 2019, Skuld selected RiverStone...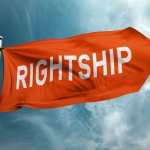 (Posted on 02/06/20)
RightShip, the world's largest maritime risk management and environmental assessment organisation, has announced the launch of its new Safety Score, heralding a new era for safety and due diligence in the shipping industry.The launch of the new Safety Score comes as RightShip responds to industry feedback that called for more...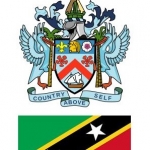 (Posted on 02/06/20)
The St Kitts and Nevis International Ship Registry (SKANReg) has welcomed the appointment of the UK High Commissioner of St. Kitts and Nevis, His Excellency, Dr Kevin M. Isaac, as Chairman of the 54 member Commonwealth Board of Governors.Dr Isaac, who was nominated by the CARICOM Caucus of High Commissioners, was unopposed &ndash...
(Posted on 02/06/20)
The Lubrizol Corporation has become the first lubricant additive technology supplier to join the Getting to Zero Coalition. An international group currently endorsed by 14 governments and composed of more than 100 organizations, it aims to drive the development of commercially viable, zero-emissions deep-sea ships by 2030. This...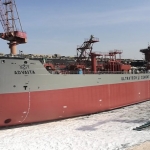 (Posted on 27/05/20)
Advaita, a dedicated cement carrier under construction at Penglai Zhongbai Jinglu Ship Industry Co., Ltd, China was successfully floated out on 30th March 2020. The vessel is being built under classification of Indian Register of Shipping (IRClass). This event is exceptionally significant as many constraints were faced prior to...
(Posted on 27/05/20)
Eagle Bulk Shipping Inc., one of the world's largest owner-operators within the Supramax / Ultramax segment, has announced that it has issued its inaugural Environmental, Social, and Governance (ESG) Sustainability Report.The report, which has been prepared in accordance with the guidelines set by the Sustainability Accounting...