Shipping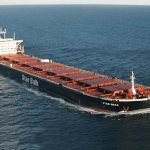 (Posted on 27/01/20)
Star Bulk Carriers Corp. has announced the appointment of Mr. Brian Laibow to its Board of Directorsas Class B Director and to the Company's Nomination and Corporate Governance Committee.Mr. Laibow fills the seat made vacant by the resignation of Ms. Emily Stephenswho had been a director of the Company and member of its Committee...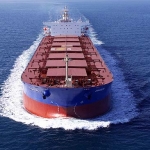 (Posted on 21/01/20)
Safe Bulkers, Inc., an international provider of marine drybulk transportation services, announced that theCompany has entered into sale and leaseback agreements with respect to eight vessels. Theproceeds from the sale and leaseback agreements are being used to refinance loan facilities of$105.2 million with terms expiring between...
(Posted on 21/01/20)
Toni Rönnberg, M.Sc. in Economics, has been appointed Commercial Director and a member of Management Team of ESL Shipping and AtoB@C Shipping, effective in March 2020. Rönnberg will report to Managing Director Mikki Koskinen.Since 2013 Rönnberg has been Sales Director of Stena Recycling Oy and responsible for steel...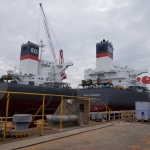 (Posted on 21/01/20)
A rare event is planned for Japan in March 2020: Four newbuildings out of five, which are currently under construction at Oshima in Japan, will be christened within just two hours on 10th March 2020:100,000 tdw "Dietrich Oldendorff"; 62,500 tdw "Beate Oldendorff"; 62,500 tdw "Benjamin Oldendorff&rdquo...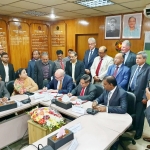 (Posted on 21/01/20)
On 14th January, Gentium and Damen Shipyards Group signed a memorandum of understanding (MoU) with the Ministry of Industry of Bangladesh in Dhaka. Also present at the signing ceremony were representatives of the Netherlands Embassy in Bangladesh, who are supporting Gentium-Damen in their undertaking.The goal of the MoU is to establish...
(Posted on 21/01/20)
Leading classification society ClassNK has issued a Statement of Compliance (SoC) to "PHP Ship Breaking and Recycling Industries Limited (PHP)", a ship recycling facility in Chattogram (Chittagong), Bangladesh, verifying that the facility is in line with the Hong Kong International Convention for the Safe and Environmentally...