Su-Nav establishes integrated ship management model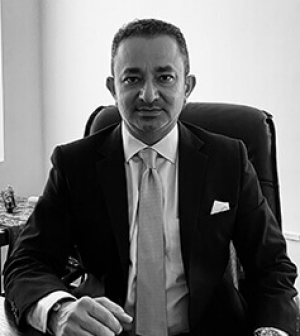 (Posted on 04/05/21)
Su Nav, the integrated ship management company, has established a comprehensive range of services over the last few years, incorporating an in-house Maritime Training Academy, a cyber technology team and an IATA accredited travel department.
"Our senior management team and superintendents have all worked for world-class ship managers in Europe, Hong Kong and Singapore. We identified that owners want the quality, experience, knowledge, expertise and a one-stop service at competitive prices ," said Sachit Sahoonja, CEO of Su-Nav Group.
"In these turbulent times we are committed to seafarer safety, the environment and security. We also believe that an attention to detail is of primary importance for our owners. With this in mind we maintain a very high staff to vessel ratio compared with normal industry standards," said Sahoonja.
This successful formula has attracted reputable world class ship-owners to place their vessels under management with Su-Nav.
The ship manager offers a competitive cost base in India and all of the services owners need are managed within the group, meaning improved efficiency, communication and connectivity.
To date Su-Nav has placed more than 500 crew from East Europe, India, Philippines and China and has in-house manning companies in Poland and India.
The company's own 100,000 sq. ft maritime academy in India provides a crewing solution which is stable and permanent, providing consistency in quality and training standards.
The academy also houses a world class maritime innovation centre working with leading Indian academic institutions to develop green maritime technology solutions.
Su-Nav's internal travel team has many years' experience in marine travel which is IATA accredited. The company offers round the clock support, safe and optimised travel solutions.
With offices in India, Singapore, China and Szczecin – Su-Nav Group offers global coverage and is uncompromising in its approach towards safety and the marine environment.
With an overarching focus on crew, vessel safety and care for the environment, Su-Nav Group provides a broad range of services to ship owners globally from offices in India and Singapore.
Latest News
(Posted on 19/09/23)
Seven months after its formal launch, NorthStandard is already realizing tangible benefits from combining... Read more
(Posted on 12/09/23)
Maritime nuclear technology company CORE POWER has boosted its Global Advisory Board with four new high... Read more
(Posted on 12/09/23)
Foreship has relocated its UK subsidiary to larger premises and appointed Tuur Killaars as Senior Sustainability... Read more
(Posted on 08/09/23)
Classification society DNV has signed a Memorandum of Understanding (MoU) with Singapore-based ship... Read more
(Posted on 08/09/23)
Leading blended learning provider Intelligent Seas Group (ISG) is delighted to announce its collaboration... Read more
(Posted on 04/09/23)
Record year-on-year declines in rainfall has been identified as the 'likely culprit' for... Read more
(Posted on 04/09/23)
After years of keeping a vital navigation service operating on the same income, Middle East Navigation... Read more
(Posted on 28/08/23)
Torvald Klaveness and Lauritzen Bulkers, leading global dry bulk shipping companies, have announced... Read more
(Posted on 28/08/23)
Norwegian companies OSM Thome and Pherousa Green Shipping AS (referred to as "PGS") have entered into... Read more
(Posted on 18/08/23)
Tomini Shipping, a world class dry bulk ship owner, has reached yet another milestone in their expansion... Read more