Shipping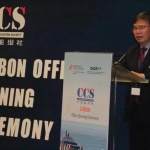 (Posted on 26/10/22)
China Classification Society (CCS) is expanding its European operations after staging the official opening of its first office in Portugal.CCS is headquartered in Beijing and is a full member of the International Association of Classification Societies (IACS). Its serviced fleet numbers more than 33,000 vessels exceeding 182.3 million...
(Posted on 26/10/22)
With the Asia-Pacific region witnessing exceptional growth and development, there is also tremendous demand for digitalisation across major trading sectors, especially the maritime industry. Inamarine 2022 represents the perfect opportunity for key decision-makers in the offshore, shipbuilding, logistics, port safety and environmental...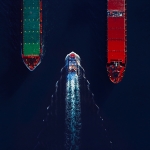 (Posted on 20/10/22)
Shipping companies are more data-hungry than ever before, with the maritime industry using 45% more data than it was in 2021 – with year-on-year demand for data more than doubling in some sectors [1]. As maritime businesses transform, they are also seeing more diverse data requirements than those that existed before the pandemic...
(Posted on 20/10/22)
Ocean Technologies Group (OTG) has partnered with SnapLogic, a leader in intelligent integration and enterprise automation, to provide the platform that OTG will use to create its next generation Enterprise Data Management capabilities and Application Programming Interfaces (APIs). This significant collaboration will allow OTG&rsquo...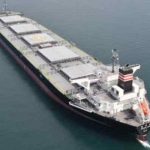 (Posted on 14/10/22)
ClassNK has approved the Condition Based Maintenance (CBM) scheme for the main diesel engine on coal carrier Noshiro Maru owned by Nippon Yusen Kabushiki Kaisha (NYK Line).From safe operation and operational cost reduction perspectives, Condition Based Maintenance (CBM) has been attracting more attention. ClassNK has developed rules...
(Posted on 14/10/22)
ShipMoney has announced a new long-term strategic partnership with V. Group to digitalize its seafarers' payroll system, ensuring a more secure and efficient way to pay its workforce. In addition to crew payments, the agreement enables V. Group to make international corporate remittances, network payments, money transfers...