Shipping
(Posted on 08/05/19)
ESL Shipping's climate-smart newbuildings, Viikki and Haaga have received a best five-star environmental rating from Clean Shipping Index (CSI). Clean Shipping Index is an independent system to verify comprehensively vessels' environmental performance. It's a non-profit organization and the methodology used is...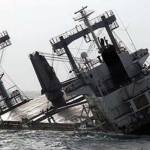 (Posted on 29/04/19)
INTERCARGO's Bulk Carrier Casualty Report 2018 provides an analysis of reported bulk carrier losses during theperiod from 2009 to 2018, when 188 lives were lost and 48 bulk carriers over 10,000 dwt were identified as total losses.Although there has been no reported loss of a bulk carrier in 2018 and the ten-year trends in...
(Posted on 29/04/19)
Safety is what the regulatory work of IMO and classification societies is all about. A set of draft guidelines up for final voting at MSC 101 in June 2019 addresses a number of important concerns and reflects a new regulation philosophy that promises more flexibility.While in the past, IMO and other regulatory bodies typically issued...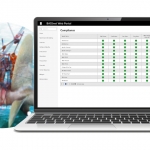 (Posted on 29/04/19)
As a core backbone for their vision to be the leading provider of technology-driven maritime solutions and transform customers experience the Wallem Group has chosen BASSnet Fleet Management Systems. BASS, the leading provider of maritime software solutions, is pleased that Wallem has selected the complete suite of integrated software...
(Posted on 29/04/19)
Lloyd's Register (LR) has launched five new eLearning courses to expand its existing face-to-face training portfolio for ISO 45001, to give customers more flexibility when developing their knowledge and skills to succeed at work. Further new eLearning options will be launched throughout 2019.The needs of today's...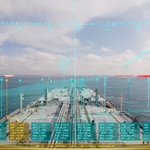 (Posted on 24/04/19)
Mitsui O.S.K. Lines, Ltd. has announced its intention to install a navigation system using augmented reality (AR) technology jointly developed by Furuno Electric Co., Ltd and MOL Techno-Trade, Ltd. on 21 MOL Group-operated very large crude oil carriers (VLCCs).MOL will sequentially install the system in its energy transport fleet...