Shipping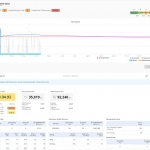 (Posted on 03/06/22)
StormGeo, a leading provider of weather intelligence and decision-support solutions for the shipping industry and part of Alfa Laval, has announced the launch of a new Carbon Intensity Indicator (CII) Simulator. The new tool simulates vessel carbon intensity by presenting a complete view of the CII rating and its commercial impact...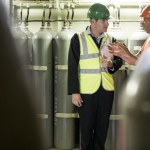 (Posted on 31/05/22)
Survival Technology specialist Survitec has introduced a unique approach to ensure shipowners are fully equipped to protect crews and assets throughout the entire lifetime of their vessels, from concept stage to operations.As part of its novel "Head Start" programme, a complete through-life supply and service initiative...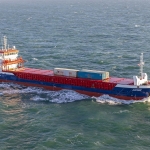 (Posted on 31/05/22)
Shipping company Elbe-Ems has ordered a second Combi Freighter 3850 (CF 3850) from Damen Shipyards, following very positive experience with the vessel of the same type that they ordered before. The first, motor vessel Sophie is operating in European waters since September last year. The second, MV Jan Laurenz will be delivered in...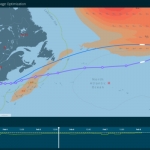 (Posted on 25/05/22)
Leading Classification Society ClassNK has certified NAPA Fleet Intelligence and NAPA Performance Monitoring and Optimization, developed by NAPA, as its Innovation Endorsement for Products & Solutions, after the solutions demonstrated examination support for at saving fuel and optimizing voyages for the fleet of Japanese shipowner...
(Posted on 25/05/22)
Idwal has announced that all inspection reports will now also include a data comparison feature that enables vessel operators and shipping financiers to understand how their vessel compares to others in the same sector. This is a free upgrade to all inspection reports for customers.The company has been using The Idwal Grade in its...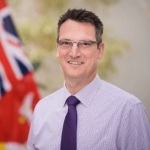 (Posted on 18/05/22)
The Isle of Man Ship Registry is expanding its Greek fleet with an agreement to flag four bulk carriers with Enterprises Shipping & Trading (EST).EST is IOMSR's oldest and largest Greek client, and the latest additions bring the total number of its vessels registered on the Isle of Man to 28 – 13 Bulk Carriers and...